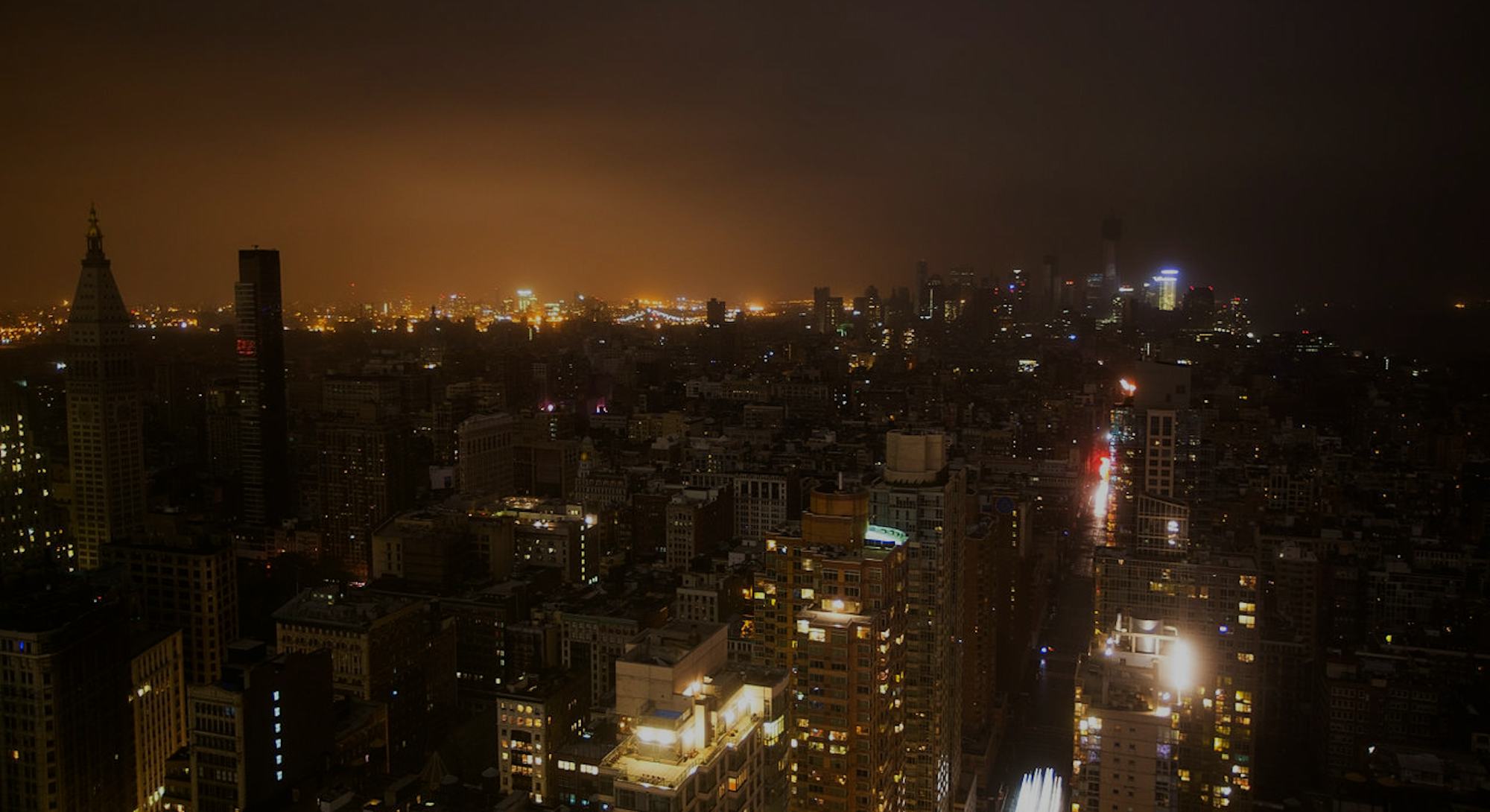 Science
The Small Solutions Helping New York City Battle Climate Change
Urban spaces will be a battle ground against climate change, and the key weapons will be new technology.
Wikimedia Commons
Thursday and Friday, 'Inverse' is covering the Municipal Art Society of New York's sixth annual MAS Summit. More than 100 speakers and a thousand attendees are gathering over two days to discuss a wide range of issues affecting New York City, and brainstorming solutions that will help the Big Apple meet the needs of all New Yorkers in the five boroughs now and in the future.
At the MAS Summit on Friday, NASA climatologist Cynthia Rosenzweig kicked off the day's session by calling climate change "the most significant environmental and planetary issue of our time." She's not alone.
There's no shortage of experts sounding the alarm that climate could sink New York City — perhaps literally — in a world of cataclysm. Thankfully, most of those experts also share extraordinary optimism that this century's generations have the tools and ideas necessary to prevent such a doomsday scenario. And the fight against climate change will be nowhere more critical — and nowhere more possible — than in our cities.
Cities are something of a contradiction when it comes to climate change. They are already responsible for 70 percent of the world's greenhouse gases, yet they take up only 2 percent of the world's landmass. However, in just 15 years, over 60 percent of the world's populations will reside in urban environments. With such great access to resources, technology, and innovative minds, cities play a role as our biggest contributors to climate change and the world's best responders to it. Dense urban communities are more vulnerable and negatively impacted by the effects of climate change — such as flood events, heatwaves, drought, and aberrantly large storms. Yet they are also better-equipped to fortify themselves into communities of resiliency.
Urban dwellers don't really have a choice. Many lack the means to be mobile at a given moment. They can't just pack their things into a car they don't have and leave town when the evacuation notice is issued.
Today's cities have already made some moves toward reducing climate change. Most of the world's major cities have made pledges to significantly reduce their carbon emissions — most notably Copenhagen and Melbourne, which committed to a 100 percent reduction.
The flip side, however, is resiliency. Few places in the world have taken a better approach to this work than New York City. In the wake of Hurricane Sandy's landfall in 2013, the city has moved forward with big plans to prepare itself for an uncertain future.
Daniel Zarrilli, the director of recovery and resiliency for New York City, told MAS Summit attendees Friday that many in the city want to push solutions involving bigger walls around the city's edges and pursue retreat as a feasible solution. "Those two extremes are not the right approach," he warned. There's a strong need to "engage with the waterfront" and find solutions that allow New Yorkers to live with its changing environment — not block it off.
The key will be the emerging technologies of today and tomorrow. This is the purpose behind RISE : NYC, a program initially created to help New York communities recover from Hurricane Sandy, but which has now pivoted towards helping develop technology-based solutions that can help prepare the city for future natural disasters.
Take for instance, the Power Rockaways Resilience's work in adding solar generators to rebuild communities out in the Rockaways that were hit particularly hard by Sandy. The salt water flooding effectively destroyed much of the electricity infrastructure that had been used for many years before. Photovoltaic panels were an easy fix that also helped introduce sustainable elements into the neighborhood.
That work led to Home Free, a consortium of firms that are looking to help vulnerable communities in New York City adopt sustainable and renewable energy technologies that will allow for increased efficiency and safeguard buildings against power outages and grid failures. Home Free, which is working with funding awarded by RISE : NYC, hopes to expand this work across all five boroughs before the next superstorm hits.
Another program funded by RISE : NYC is the Red Hook Initiative, which has worked to expand wifi coverage all across the Red Hook neighborhood in Brooklyn. This doesn't just help get small business connected to telecommunications networks again — it also transforms Red Hook into a place that can be fitted with other kinds of cloud-based technologies that need internet connectivity. This is especially important for equipment that helps keep track of weather events and could warn residents of an impending power outage or coordinate the delivery of resources in the aftermath of a natural disaster. Since Sandy, the initiative has spread to six other neighborhoods in Brooklyn, with big expansion plans on the way.
One RISE : NYC innovation that would take full advantage of such a robust network would be OptiRTC, a floodproofing technology that passively checks the status of a building's storm and plumbing systems for flood prevention. As a cloud-based sensor, OptiRTC can obtain real-time weather data and modify pinch valves to accommodate immediate flood risks, as well as warn homeowners and landlords when it might be time to start getting the sandbags out as an extra precaution.
This is just a sliver of how New York City is working to make itself into a resilient city. One of the most important parts about these works is that, as MAS Executive Vice President Mary Rowe said on Friday, they "actually empower individuals and small businesses." The key towards developing a resilient city is to make sure individuals can help manage disasters on their own while they wait for government officials to send aid. Too often people are helplessly fending for themselves. Resiliency isn't just tackling climate change with radical infrastructure changes — it also means using small-scale solutions to give people the power to protect themselves.