Vanessa Carlton Has a New Album Streaming, and It's Decent
Carlton's new album is a dreamy, smooth collection of down-tempo songs, which comes with Stevie Nicks' blessing.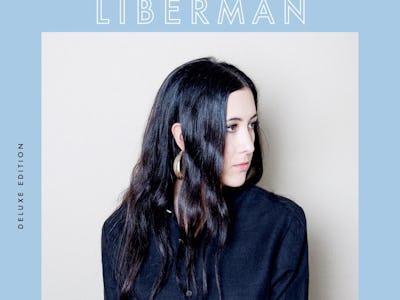 Wherefore art thou, Vanessa Carlton? Arising as Michelle Branch's more baroque, ivories-tickling doppelgänger in 2002, her first single "A Thousand Miles" remains a radio favorite on soft-pop stations, making for a good pairing with, say, Five for Fighting's "Superman (It's Not Easy)" or David Gray's "Babylon."
Though her second single, "Ordinary Day," charted relatively highly, and helped take her debut album Be Not Nobody to #5 on the Top 200, Carlton's career fell off steeply afterwards. Her second, more moody LP, Harmonium, was a relative failure, and created a schism between her and her label when she shirked input. The album's co-producer was Third Eye Blind's Stephen Jenkins, who became her boyfriend. A bad breakup would come to influence the tone and musical direction of subsequent, increasingly less commercially successful albums.
These days, Carlton is married to Deer Tick frontman John McCauley (Stevie Nicks officiated their wedding!) and gave birth to a daughter this year. Her new independent LP, Liberman — her first in four years — is her most tranquil to date, a muted collection of heavily reverbed dream-pop that plays out to ultimate non-descriptitude, but has a lot more to do with the folk-tinged music of singer/songwriters like Jenny Lewis or Judee Sill than the piano-pop bombast that once made her a household name. Finger-picked guitar is at the heart of much of this music — perhaps the result of her Nashville surroundings (she moved there after marrying McCauley) — but she's also claimed Nicks and Philip Glass as influences.
It's worth a look if Carlton's early work was formative for you.
Liberman is streaming exclusively at Entertainment Weekly, and is available commercially this Friday the 23rd.