New Click-o-Tron Generates Clickbait Without Writers
New "Click-o-Tron" site promises (threatens) to destroy clickbait with neural networks.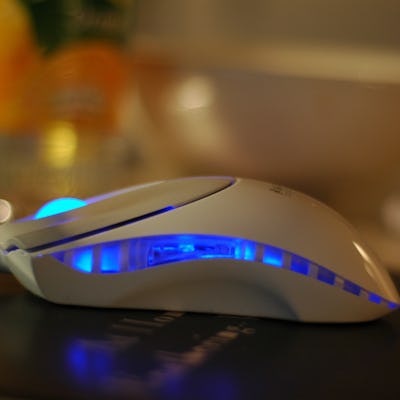 delta_avi_delta
SkyNet is coming for BuzzFeed. A new site called Click-o-Tron is auto-generating clickbait-style news with the express intent of "…automat(ing) the writing of these, thus freeing up clickbait writers to do useful work?"
There have been some great attempts at auto-generating web-like content recently — two favorites are Nora Reed's Thinkpiece Bot or Darius Kazemi's Two Headlines. But what separates Click-o-Tron is that it's trying to generate content alongside the headlines, and that it's learning what works and what doesn't over time.
So headlines that started as the nonsensical "Real Walk Join Their Back For Plane To French Sarah York" become the ridiculously plausible "Tips From Two And A Half Men: Getting Real."
Click-o-Tron developer Lars Eidnes has a long blog post about the neural networks he's using to develop the site. While much of it is technical, there are also some fun tidbits like this paragraph:
"Another good one is "Romney Camp: 'I Think You Are A Bad President.'" It's suspiciously good – it wouldn't surprise me if this was a real headline that some website had published. But it's not in the dataset, not even close….The network knows something about language, and it has some level of knowledge about the world by knowing what words are semantically associated."
How is Eidnes doing at his goal of "forcing other producers of useless journalism to produce something else" by flooding the market? Many of Click-o-Tron's headlines aren't bad: "How The World's Most Extreme Baby Moms Lost Weight" and "Girl Arrested After One Year On The Run For Another Magazine" are both winners. But in terms of text, Click-o-Tron hasn't yet figured out how to include lists in its promised listicles.
Until then, our precious clicks are safe from The Matrix. But it's only a matter of time….