Urban Outfitters Launching Cassettes Section With Exclusive Releases
Can the clothing retailer become the lo-fi Starbucks?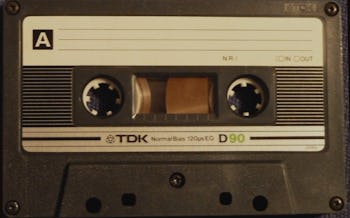 Attempting the truly retro aesthetic of making money on physical copies of music, millennial lifestyle emporium Urban Outfitters announced this week that it will start selling cassette tapes and players online and in select stores.
Run The Jewels, Halsey, and Marina & the Diamonds have already signed for exclusive releases. Cassettes will also include offerings from Beach House, Action Bronson, Alvvays, American Football, Foals, Japandroids, Muse, and Method Man.
Maybe this reads as a dangerously twee move for a store that's been accused of losing its "countercultural clout" by the gatekeepers of cool at Adweek, but even if nobody buys, it's an extremely low-risk proposition.
You can produce a bulk shipment of tapes in a short time for very little cost — especially compared to vinyl. Indie label owner Sean Gray told American University Radio he sold out a run of 600 cassettes last year of Baltimore's Roomrunner, even while admitting tapes "sound terrible."
Then there are those who are drawn to the lo-fi production without irony. Enthusiasts like GODMODE's Nick Sylvester, writing in Pitchfork, describes cassette recording sessions stripped of the pressure of expectations as liberating experiences.