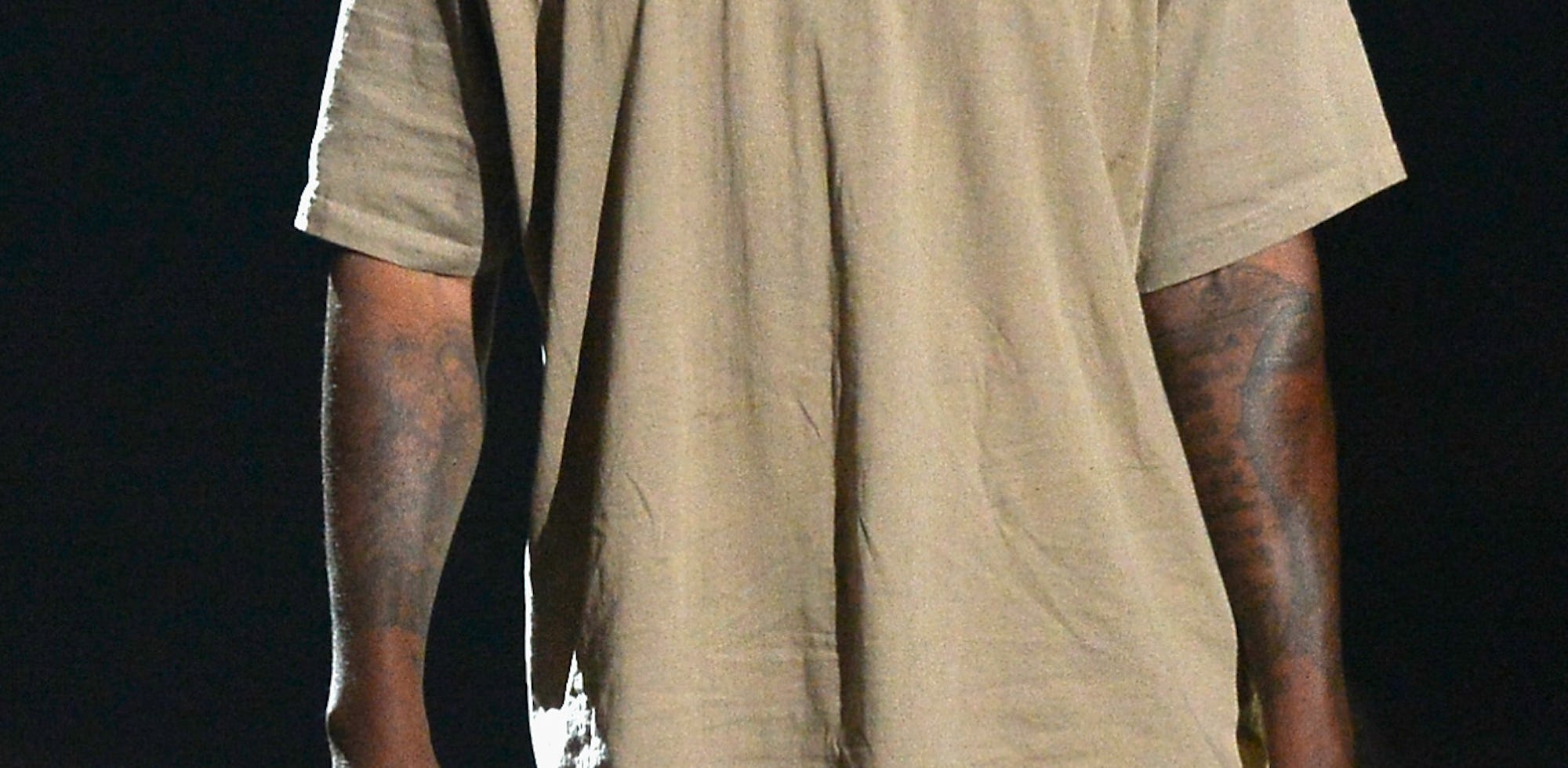 Entertainment
Kanye West's Amazing Autumn: After DNC Performance, He Auditioned for 'American Idol'
After getting ribbed by Obama and knocking out a show, he and Kim hightailed it over to the lair of Seacrest.
Kanye West seems to be in a freewheeling kind of mood in the extended wake of his intimate, "bruh"-studded acceptance speech at the MTV Video Music Awards, in which he announced his candidacy for president of the United States in 2020. In a recent Vanity Fair interview, the rapper and producer reiterated that he is serious about the campaign, and (mind you, prior to the latter's recent shocking comments on the recent shooting in Oregon) expressed his support for Republican presidential hopeful Ben Carson, even calling the former neurosurgeon "the most brilliant guy." (West had no comment on Donald Trump's recent overtures).
Kanye also found time in the past month to make some controversial qualitative judgments about his catalogue (Yeezus better than My Beautiful Dark Twisted Fantasy?), and premiered a new song (of which nearly all traces have been removed from the internet), and some new Yeezy threads.
The rapper is expressing a lot of enthusiasm for life and his big, expansive future right now, though it's not exactly clear where his new album will factor into it. To Vanity Fair, on a release date: "I'm not sure. I'm not worried about the years. I'm worried about the life and the body of work that I can put out while I'm breathing."
This was a particularly wild weekend for 'Ye, who (despite his Carson dap) performed an hour-long set of hits and recently released music at a Democratic National Convention fundraiser in San Francisco on Saturday. Obama leveraged a few jokes at Kanye about the presidential bid: "Do you really think that this country is going to elect a black guy from the South Side of Chicago with a funny name to be president? That's cray." (No comments on the Carson issue).
Following the event, Kanye took some time while in town to stop by open auditions for American Idol. What repertoire did he select? "Gold Digger," of course. He performed sections of it a cappella in front of judges Jennifer Lopez, Harry Connick, Jr. (LOL), and Keith Urban.
I don't think it's wise or even possible to speculate too much about the psychology behind this latest stunt. People tend to overlook Kanye's sense of humor when analyzing his movements, and I think it's fully possible that the American Idol visit was him and Kim having a bit of fun, rather than trying to make some oblique commentary about the commodification of stardom. All photographic and video evidence shows Kanye beaming from ear to ear, and the selection of "Gold Digger" feels like 'Ye taking a walk down memory lane, not esoteric meta-commentary on his own career.
There are not many who could be addressed at length by the POTUS in front of thousands of people, carry off a rigorous stage performance (including a stint bouncing around the audience) and then — for no apparent reason — head off to crash a major television show just down the road. Kanye remains one of the greatest cultural figures we have — entertaining and charming (as well as, at turns, formidable) in whatever circles he moves in.