'Hunger Games: Mockingjay Part 2' Trailer Drops
The Hunger Games is returning to 'Catching Fire's energy, but a lot darker.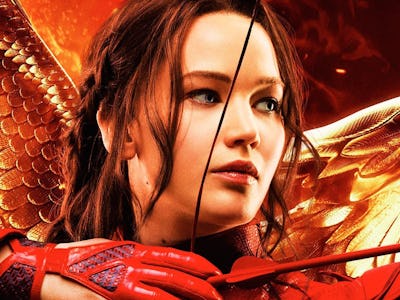 The final trailer for The Hunger Games: Mockingjay Part 2 has dropped. And although the first Mockingjay was criticized for being a slog, it looks like this one is returning to Catching Fire's momentum.
For those who haven't read the books, when the trailer says "nothing can prepare you," it's right. Either this trailer is glossing over the Red Wedding style misery ahead or they're realizing that some parts of that book won't translate well to mass audiences onscreen. It's already tweaking Katniss — catatonic Book Katniss wouldn't be nearly as shouty and assertive as Lawrence's more action-movie portrayal. But either way, bring your therapist to this one, it's going to be a rough ride.