Remembering the Work of Swedish Author Henning Mankell
The novelist, playwright, and political activist died yesterday at 67, but a formidable and celebrated body of work survives him.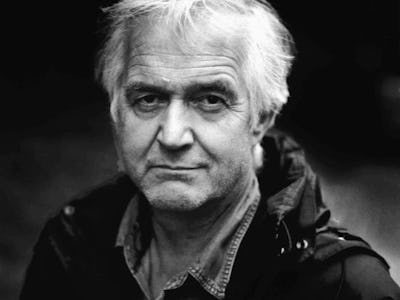 Facebook
Henning Mankell, one of Scandinavia's more popular and renowned mystery novelists, died yesterday at 67, after succumbing to a three-year struggle with lung cancer. Mankell was a legendary figure in his native Sweden, having written over 40 novels, children's books and plays, but his works have sold over 40 million copies worldwide, having been widely translated. His most beloved character was police inspector Kurt Wallander, the disgruntled but brilliant detective operating out of the small town of Ystad in Sweden.
Wallander was Mankell's breakthrough worldwide, as the series spawned a series of Swedish films starring Rolf Lassgård, a three-season television series starring Krister Henriksson and an awful but relatively popular BBC version with Kenneth Branagh. Mankell was notably involved in the production of the Swedish show, lending ideas for original scenarios outside of the novels. To date, twelve Wallander novels have been published.
Mankell's style was terse, with the expertly controlled tone and economy of words of classic noir mystery writers. He often experimented with structures in his mystery novels in which large sections of the book would be from the perspective of the killer, or a larger collection of characters. His ability to create sharp characters with so few overtly descriptive passages was one of his greatest gifts.
Mankell, outside and inside his fiction, was also very politically active, having been an activist in the '60s against Vietnam, apartheid, and other causes. Throughout his life he remained political and devoted philanthropists, and split his time between residences in Sweden and South Africa, remaining outspoken about the political issues troubling both regions.
Mankell had a colorful and tremendously productive career, as an artist and public figure at large. From his early plays (he was active in theater in his early years living throughout Africa) to his later novels and essays, Mankell remained a thoughtful, humanistic, and unpretentious writer. His work captured, at once, the private struggles of his individual characters, and the societies of which they were a part.