Modern-Day Pirate, Treasure Hunter Tommy Thompson Apprehended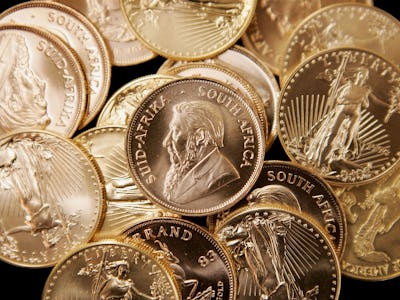 Scott Olson/Getty Images
The SS Central America sunk off the Carolina coast in 1857. Along with hundreds of passengers, the ship was carrying approximately 30,000 pounds of gold. Over 130 years later, a group led by Tommy Thompson and funded by $12.7 million from investors uncovered the treasure on September 11, 1988. Investors sued Thompson in 2006, who sold the gold for approximately $50-60 million, which sent him on the lam.
Thompson finally pleaded guilty to criminal contempt in April after police seized him, and he will face charges on October 2, The New York Times reports via the Associated Press. More interestingly, Thompson was found with:
43 cellphones, 16 photo IDs, 15 prepaid phone cards, six thumb drives…three voice-changing devices…numerous laptop computers and tablets, a safe, prepaid credit cards, Belize registration papers, and $425,380 in cash.
Dude was paranoid. Which makes sense because he was on the run for so long and there are still 500 missing gold coins. He's got something to hide, for sure. A handy timeline from The Columbus Dispatch details Thompson's triumphs (discovering the treasure) and various downfalls (continually screwing people over and hiding).
Thompson's story is so interesting because he's as close as we have to a modern-day pirate (the kind from the movies, that is). He valiantly unearthed lost gold from the depths of the ocean and quickly became greedy and hoarded it for himself. He had to live anonymously while his name remained in infamy. Sadly, the story appears to be ending with the whimper of someone who had to deal with the realities of conning people out of millions.