Which Mobile Messaging Apps Are Popular in What Countries?
In the post-SMS world, every country has a preferred app.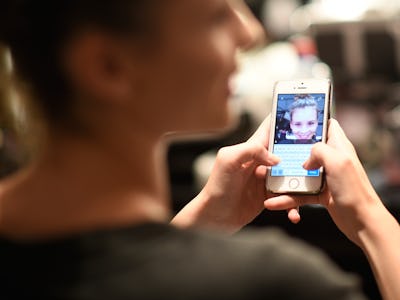 Getty Images
Friends, no matter how close, aren't worth the international fees. Fortunately for those with friends abroad, a group of people that, demographically speaking, need to be thrifty, messenger apps are on the rise. Unfortunately for the well-traveled and cosmopolitan, no one mobile app is dominating the market internationally. What does that mean for anyone attempting to stay in touch? It pays to figure out what apps you need to talk to people in different countries.
And, yes, the country your friends live in tends to dictate their messaging app of choice. If you really want to stay in touch, you may end up downloading a different platform for each expat and far-flung friend. Here's a guide to help you keep track of them all.
Country: South Africa
Messaging App: WhatsApp
The State of Messaging: Leading the global mobile messaging pack is the California-based, Facebook-owned WhatsApp, which, according to Statista, boasts over 900 million users worldwide as of this month. It's particularly popular everywhere but its home country: Overall, the country with the highest WhatsApp adoption rate is South Africa, where it's used by 78% of smartphone users. It's popular in Western Europe too, where it's found a home among the Spanish, the Italians, and the Dutch.
Country: China
Messaging App: WeChat
The State of Messaging: The Great Firewall of China, blocks any service owned by Google or Facebook, making it especially tough to stay in touch. Enter WeChat, the insane sticker-and-porn-gif-filled service with over 549 million monthly users in Asia alone. Originally founded as Weixin in 2010, it was rebranded for the international stage as WeChat, adding features like voice and text chatting, bizarre stickers, and the "Friendshake," which lets users add each other by shaking their phones simultaneously. Local users can use WeChat to pay for cab rides and even send virtual red envelopes to friends (or strangers) during Chinese New Year.
Country: Japan
Messaging App: LINE
The State of Messaging: The 2011 Tohoku earthquake in Japan wreaked havoc on the country's telecom infrastructure, forcing employees at NHN Corp. to develop an internet-based communications service. That quick fix eventually evolved into LINE, the most widely used messaging app in Japan, which boasts an active user base of over 600 million. Younger users love it for its Venmo-like payment service, its gaming platform, its streaming music, and, of course, all the stickers. Not content to keep it national, LINE is aggressively moving into other Asian countries by adding regional services, like the ability to set up a virtual bank account in Taiwan.
Country: South Korea
Messaging App: KakaoTalk
The State of Messaging: The South Korean-based messaging app was around even before the Tohoku disaster, helping people connect before LINE came around. It's still got users in Japan, but it's really blown up at home, where the affectionately nicknamed "Ka-tok" (as in "talk") is used by 93 percent of smartphone users in its home country. In addition to supporting standard free voice and video calls and photo messaging, it's got a cool polling feature that eliminates the tediousness of scheduling a group hang. Oh, and it's got stickers too.
Country: India
Messaging App: Nimbuzz
The State of Messaging: While Nimbuzz got its start in the Netherlands in the 2006, its developers moved the company to New Delhi in 2012 so it could take advantage of the pending smartphone boom. They were right: The app caught on, and now 20 percent of its 150 million registered users live in India. Along with standard free voice calls and photo messaging, Nimbuzz also offers a throwback to old-school public chatrooms and has its own currency — Nimbuckz — to buy your friends virtual "gifts."
Continent: Europe
Messaging App: Viber
The State of Messaging: Founded in Cyprus in 2010, Viber was launched as a direct competitor to Skype. It's had modest growth compared to its peers, hitting 249 million active users in April 2015, after being acquired by Japanese e-commerce giant Rakuten. It remains the only Europe-based app in the mobile messaging big leagues, but Facebook Messenger and WhatsApp are much more popular in its backyard. Still, it doesn't seem like Viber's willing to back down: In July of this year, the company announced new hubs in Central and Eastern Europe as well as Southeast Asia. For now, you can stick with Facebook, but that may change.
The Country: The United States of America
Messaging Apps: iMessage and Facebook Messenger
The State of Messaging: The availability of relatively cheap text-messaging plans (and the ubiquity of iMessage) has caused the U.S. to lag behind the rest the world in terms of mobile messaging. Apps like Viber and Kik are fighting for a foothold, but Zuckerberg's service, ranking second on comScore's most popular apps, looks set to dominate American mobile messaging for some time to come.