Facebook and Instagram whacked by massive Thanksgiving outage
Now you actually have to talk to your family.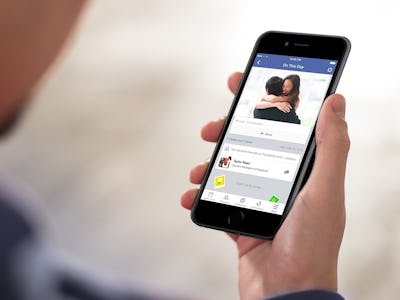 Facebook
If you've been trying to share photos with friends and family of your Thanksgiving culinary exploits, or trying to kill time on your way to holiday celebrations, you might be out of luck today. Social media users worldwide reported problems accessing their Instagram and Facebook accounts Thursday, as the social media companies were clobbered with a Thanksgiving Day outage.
Online service monitor Down Detector reported a spike in user issues on both platforms, ranging from issues loading [Facebook]((https://downdetector.com/status/facebook/) Messenger to being unable to access their news feeds on both Instagram and Facebook. Others reported the platforms had slowed to a crawl on both mobile apps and browsers. Down Detector also noted a spike in issues with text-messaging service WhatsApp, which is also owned by Facebook, but these were far from the same order of magnitude as the other two platforms.
Instagram has acknowledged the issue via Twitter, informing users of problems across the Facebook "family of apps" (barf). Representatives have yet to provide a timeframe for when normal service will be restored.
As is typical in these situations, people have turned to Twitter to air their grievances about the outage. Those who rely on these platforms in a professional capacity were particularly irked by the problems plaguing the platform.
Other users took the opportunity to dunk on the "Facebook family of products," which have been mired in concerns about online privacy and concern over the spread of misinformation in recent months. Earlier this month, Amnesty International issued a new report arguing that Facebook and other "surveillance giants" are a "threat to fundamental human rights to privacy and the ability to safely express identity."
Just ahead of noon Eastern time, Down Detector reports the issues are occurring most frequently in the Northeastern U.S., Southern California, and the southeastern areas of the U.K. Meanwhile, the Instagram issues are largely confined to the U.K, France and the Netherlands, with some scattered problems in the U.S. Northeast, Brazil and Russia.
Facebook, Instagram, and WhatsApp suffered their worst ever outages in March, with server issues extending longer than 24 hours.