'Fire Emblem: Three Houses' got a raw deal in the Game Awards nominations
The game that launched a zillion fanarts was nominated in only one category.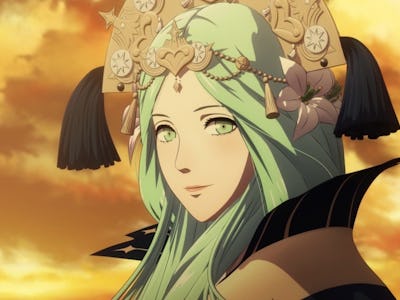 Nintendo
Geoff Keighley announced the nominees for the 2019 Game Awards on Wednesday. For the most part, there's a lot of the titles you'd expect to see: Death Stranding, Smash Ultimate, Resident Evil 2, and yes, Untitled Goose Game. But one stellar game unfortunately didn't get a lot of love in the nominations: Fire Emblem: Three Houses for Nintendo Switch.
The game that launched a zillion fanarts was nominated in only one category: Best Strategy Game. Its fellow nominees are Age of Wonders: Planetfall, Anno 1800, Total War: Three Kingdoms, Tropico 6, and Wargroove. Frankly, this is a category Three Houses can't win, and it probably doesn't deserve to. For better or worse, depending on how you like your Fire Emblem, the latest installment is far more of a straight-up RPG with a dash of strategy. Even with permadeath turned on, the game just isn't that challenging on the battlefield. Three Houses stands out due to its impeccable character development and branching storylines, all of which differ depending on which house you select early on and who you choose to recruit.
Three Houses may not have deserved to win over Outer Worlds in the Best Role Playing Game category, but the category nevertheless seems like a more appropriate fit for the latest installment of Fire Emblem. It's also frustrating to see a well-regarded standalone game bumped in favor of expansions like Final Fantasy XIV: Shadowbringers and Monster Hunter World: Iceborne. It's not that these aren't substantive or satisfying expansions, but it seems redundant given that The Game Awards already has a category for ongoing games. Besides, Monster Hunter World just won the Best RPG award last year… despite not really being a role-playing game at all. There's also a pretty compelling case to be made for Three Houses in terms of art direction and sound design. It's frustrating to see a game so widely enjoyed by audiences and critics largely left out in the cold for these end-of-year honors.
It's an action-heavy race for this year's top honors at The Game Awards. The nominees include Control, Death Stranding, Super Smash Bros. Ultimate, Resident Evil 2, Sekiro: Shadows Die Twice, and The Outer Worlds. Fans can help choose the winners by voting on the official Game Awards site or by doing a Google search for "TGA vote" through Wednesday, December 11.
The Game Awards air Thursday, December 12 at 8:30 pm Eastern.