The Best Blenders Under $75
Mix it up with these awesome blender picks.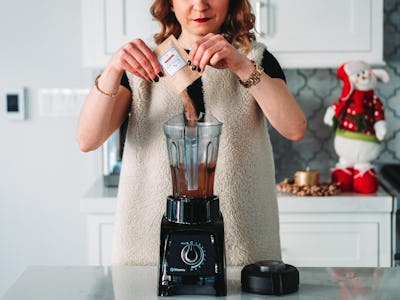 Pexels
Blenders are invaluable kitchen tools. If you cook a lot (or even if you don't) you can use them for a variety of different things: healthy smoothies, cool drinks, and more. They're absolutely integral for some diets, and can open up plenty of ways to experience your favorite foods. Just in case you need help getting started with a blender and picking out one that works for you and your budget, we've selected a few great choices to get you started.
Ninja is a reliable name in terms of blenders, and this personal blender is a great option. It features a 700 watt power pod with Pulse Technology to help power through just about anything you need mixed. It can even blend through ice and frozen fruit for cold drinks and smoothies if you prefer. It comes with two 16 oz. Nutri Ninja cups with lids to take your smoothies and other creations on the go as well.
This attractive blender is more than just a great-looking set piece for your kitchen. It includes 7 speeds, with 3 pre-programmed settings for what people tend to make with it the most. It also come with Dual Direction Blade Technology for additional blending power so you can chop and grind with precision. Its 6-cup dishwasher safe Boroclass glass jar packs enough room for serving the entire family, and it comes with a 10-year warranty from Oster to make sure it lasts and lasts.
This blender is great for anyone who wants to just make a smoothie or protein shake and hit the road. Made with a rechargeable battery that lasts up to a week, it's completely portable — just toss in the ingredients and hit blend when desired. This blender is made of premium, BPA-free materials, so it's safe for everything from blending up soups to pureeing baby food. The jar itself is made from glass, which means it won't trap smells or flavors over time. It's very easy to use, and as easy to clean as scrubbing out a reusable water bottle.