The Top-Rated Men's Eye Creams on Amazon
It's never too early for great skin care.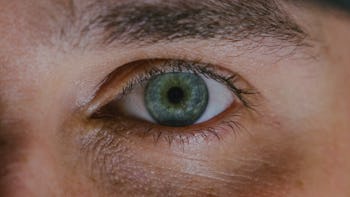 unsplash 
It's never too early to start taking care of your skin, that includes you too gentlemen. And when it comes to effective skincare an ounce of prevention is worth a pound of cure. Unfortunately what we all find out, perhaps sooner than we would like is that the area around our eyes is the first place to show visible signs of aging. A good eye cream can lend a helping hand to protect the skin around our eyes and they can also help with crows feet, puffiness, and dark circles. But with so many choices where do you even begin. Here are a few great choices for men's eye creams.
Every Man Jack is a great opening price point for men's eye creams. Its triple-action cream fights dark circles, fine lines, and under-eye puffiness. Made from all-natural plant-based ingredients Every Man Jack eye cream is paraben-free, fragrance-free, and dye-free making it perfect for sensitive skin. It's also worth mentioning that every man jack products are also cruelty-free.
Brickell organic eye cream is formulated to fight visible signs of aging such as dark circles, fine lines, and wrinkles. Fast absorbing and lightweight Brickell eye cream provides immediate hydration for parched skin. Active ingredients in the Brickell eye cream include caffeine and green tea both of which work to counteract dark circles and puffiness.
Oars and Alps Oars and Alps is a 2 in 1 face cream, so when you're talking about bang for your buck this is it. At a mid-level price point of $22, the Oars and Alps cream is highly rated by its users. Oars and Alps eye cream is all-natural, made with aloe, jojoba and vitamin E. Fast-absorbing and non-greasy, Oars and Alps hydrates skin, fights wrinkles and protects skin from the damaging effects of pollution.