Michael Fassbender Will Front Jo Nesbo's Crime Thriller 'The Snowman'
What is it about moody Scandinavian noir, anyway?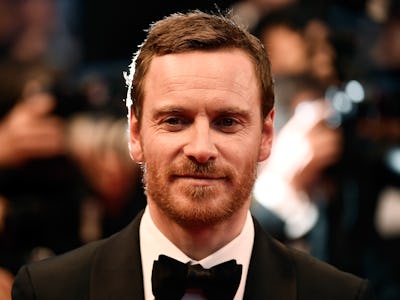 Getty
Michael Fassbender, the busiest man in Hollywood, is set to star in an adaptation of Jo Nesbo's popular crime novel The Snowman.
A dark literary thriller about a detective facing off against a serial killer who leaves his victim's scarves wrapped around snowmen, the story sounds misleadingly rote. As The Independent said in their review of the novel:
That he is able to combine the urgency of the best storytellers with a keen and intelligent engagement with social issues may well be the reason why Nesbø is shaping up to be the next big name in Scandinavian crime fiction … With its tensile-steel narrative grip, this most ambitious of Nesbø's crime novels banishes any fears that the omniscient serial killer scenario has been exhausted.
Nesbo's prose is sharp, atmospheric, with passages like this:
We're capable of understanding that someone has to drop an atomic bomb on a town of innocent civilians, but not that others have to cut up prostitutes who spread disease and moral depravity in the slums of London. Hence we call the former realism and the latter madness.
Can't you picture Michael Fassbender moodily chewing on that prose while staring off into a snowy middle distance?
Hot on the hells of a new Girl With A Dragon Tattoo release, this shows that Scandinavian thrillers were no passing trend. In the hands of Swedish director Tom Alfredson (Let The Right One In, Tinker Tailor Soldier Spy), it's sure to be suitably atmospheric. Let's hope The Snowman has a credit sequence that matches The Girl With The Dragon Tattoo.