The Best Whole House Humidifiers
The cold weather is coming, it's time to winterize.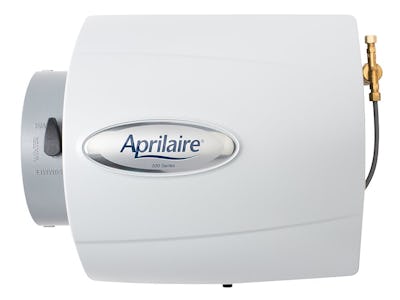 amazon 
The cold winter months are fast approaching, and with that comes dry skin and chapped lips. But beyond the beauty issues, cold dry air can also dry out your respiratory system. A lot of folks tend to see an uptick in congestion and other respiratory problems. Moreover, dry air allows dust, pollen, and dander to circulate more freely, leading to even more respiratory issues. It seems that the way to avoid these unpleasantries is by using a whole-home humidifier. Humidifiers can work to add moisture back into the air eliminating a lot of cold weather misery for you. Here are a few of the best whole-home humidifiers for your consideration.
Aprilaire has been in the humidifier business since 1954, so it's clear they know a thing or two about humidifiers. The Aprilaire 500 works by piping water into the distribution tray, once there the heat from the HVAC system turns the water into a vapor that subsequently gets distributed back into your home. The Aprilaire can cover up to 3000 sq. feet and digital controls clearly show the humidity levels in your home. Additionally, dual sensors monitor outdoor temperatures and indoor humidity levels to ensure your home is always at the optimum humidity level.
The Aircare whole house credenza humidifier is a larger unit that looks more like furniture. Once programmed the Aircare credenza automatically maintains your desired humidity levels. The unit features a digital readout, auto shut off and a refill indicator light. While the Aircare credenza unit is larger than our previous entry, it is important to note that it doesn't cover that much more square footage. This unit maxes out at 3600 square feet.
If you're pressed for space but you still want the benefits of moist air, you may want to consider the Aircare Space-Saver Humidifier. While it's small and unobtrusive the Aircare space-saver can still cover a lot of ground—or airspace, coverage on this unit maxes out at 2300 square feet. The Aircare space-saver has a 70-minute run time and a six-gallon tank capacity. Customizable settings, refill indicators and auto shut off all add to the convenience factor for this little guy, taking headaches out of the equation.