The Best Electric Shavers For Men
A clean shave doesn't have to be a lot of work.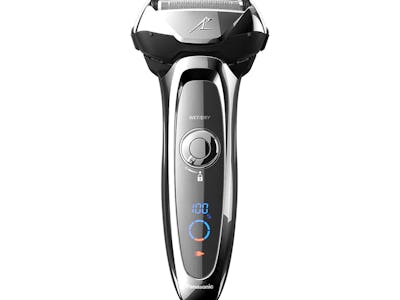 amazon 
Electric shavers have improved year after year since their introduction in 1930. What was once considered an inferior product producing less than stellar results has now moved into a desirable option for its ease, convenience, and style. Electric shavers have come far enough that they are safe and effective, and can trim even the heaviest beards. If you're not sure where to even begin, here's a list of the best electric shavers.
The Phillips Norelco 2100 offers a great shave for an entry-level price point. With four-direction flex heads and close-cut blades, users find that they can achieve a clean, close shave every time. The Phillips Norelco 2100 offers quite a few conveniences, as well: one-touch opening for easy cleanup, a pop-up trimmer and a lithium-ion battery offering 35 minutes of shave time per charge all work together for the ultimate convenience.
As with most things in life, you get what you pay for, and electric razors are no different. While the Panasonic Arc 5 may be at the higher end of your budget, you may find that it's well worth it. As its name implies, the Arc 5 is a five-blade system but even more interesting is that it has a built-in sensor that monitors beard density and adjusts it cutting power. The Arc 5 can be used wet or dry, has a sonic cleaning mode, and a pop-up trimmer for some meticulous grooming. The sleek design and LCD display drive the Arc 5 over the top, making this one a customer favorite.
The Remington F5 5800 is modestly priced under $50, but still offers some remarkable features. Uneven hair growth can lead to a not so clean shave. But the intercept trimmer cuts longer hairs trimming them down to the length of the other stubble. Subsequently, the uniform length stubble is cleaned up by the blades. The foils of the Remington F5 5800 float independently easily gliding along facial contours maintaining constant contact for a smooth, clean shave.