'Silent Hill' Composer Akira Yamaoka Announces Halloween Concert Tour
But you have to be in the U.K.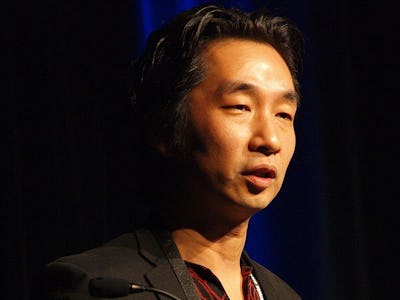 Wikipedia
The U.K. has many fine points, but not what it calls Halloween, which is a toothless fish-dog version of its American cousin. So don't be bummed when that Silent Hill composer Akira Yamaoka's live band will only be on tour across the pond this October. They need it more.
Yamaoka has announced a handful of dates starting in Bristol on October 29th, then it will be hitting up Cardiff, London, Southampton, and finally Manchester on November 3rd. Engadget reports they'll be jamming some of the composer's eerier scores, perhaps the most effective of any game as they're single-handily responsible for about 80 percent of Silent Hill's dread-soaked atmosphere.
Yamaoka has performed live before, but this tour is another sign that his work has entered that rare air of game scores people will pay to see apart from the pixels. His Zelda symphony has carved out a following, with dozens of dates booked this year to hear all of Link's bravery. And Final Fantasy concerts have packed them in for over a decade since starting in Tokyo.