Richard E. Grant Joins 'Game of Thrones'
Westeros just got way crazier.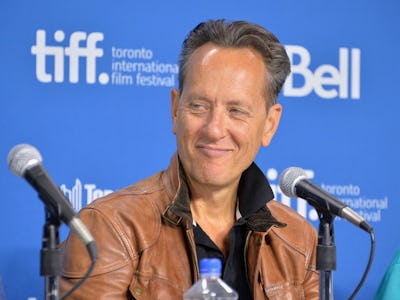 Getty Images
It looks like Westeros is going to get a bit of Withnail.
Actor Richard E. Grant has been cast in the sixth season of HBO's popular series Game of Thrones. Grant joins Ian McShane, who is another insanely wonderful British actor playing an as-yet undisclosed role. Other new additions to the cast include actor Freddie Stroma, who will appear as Dickon Tarley, Pilou Asbæk as Euron Greyjoy, and veteran Max von Sydow as the Three-Eyed Raven.
But something about Grant being able to make a batshit crazy persona into high art has our interest piqued for Game of Thrones. It's a show filled to the brim with crazy people, and Grant is perhaps the craziest yet. Though his role hasn't been announced, some fan circles are speculating that he could play Aeron Greyjoy, the younger brother of the character Asbæk is playing.
Considering the fact that Asbæk is 33 and Grant is 58 we're not sure how the logistics would pan out, but just imagine these following scenes from Withnail and I of Grant in full-on freakout mode except set in some dank Westerosi dungeon somewhere.
The infamous tearoom scene:
Or Withnail ingesting some lighter fluid (hopefully his GoT character doesn't do the same with wildfire):
Grant crushed it in Dom Hemingway and, in a previous HBO collaboration, on Girls, where he played his lunatic self.
And this is what they're referring to….
Also…. The Scarlet Pimpernel was good and it's on YouTube in its entirety.
Long live Richard E. Grant!