The West's Crazy Fire Season Is Making for Awesome Photos
Wildfires are dangerous but beautiful: Check out these shots.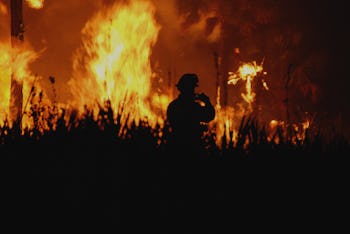 www.flickr.com/photos/usfwssoutheast/
It's been a tough year for forest fires up and down the West Coast of North America. Fortunately, there are wildfire professionals willing to risk their lives to battle the blazes. And, also fortunately, some of them bring along a camera.
Because, let's admit it — forest fires are visually epic.
Here are some of the best Instagram feeds featuring firefighters doing their work:
@firefighters_daily
@wildlandfirephotos
@nevadacountyfirejoa
@wildlandfirefighting
@bart_dorman