Genius Gifts Under $30 Everyone Will Love
I would definitely like any one of these.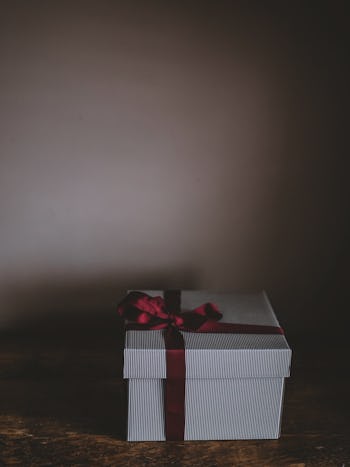 unsplash 
For most parts of the country, fall is in the air (sorry, not sorry, L.A.). But with the changing of seasons, there's no doubt that everyone is thinking the same thing: it's almost Christmas! Just kidding, can someone please tell retailers to give us a minute? So while Christmas is still a while away, there's no doubt we have other occasions that call for gift giving, from birthdays to anniversaries. If you're stumped, here a few ideas you may want to consider.
Whether you know someone who works at a desk all day or gets into marathon gaming nights, a back massager is a great gift for anyone. The MaxKare massager is compact enough to take it anywhere, so you're prepared should the occasion arise. With for kneading nodes and heating functions, you can find relief at the touch of a button.
The tactical pen is a pretty nifty gift for anyone on your list because, from the looks of it, it allows you to Macgyver anything. Seriously, though, safety and self-defense should be a concern for anyone, and the tactical pen would be a great item to keep in the glove box of your car or in a handbag. It's a pen, a flashlight, and a glass breaker tip all in one. That's a lot of useful tools in one package if you ask me.
If you're into entertaining, cheeseboards are still all the rage. They say we eat with our eyes first, and cheeseboards are an awesome way to kick your food presentation skills up a notch without really doing anything extra. The cheeseboard and charcuterie platter by Dragonn would make an amazing gift for your friend's housewarming. What makes the Dragonn charcuterie board even more attractive is the hidden cutlery drawer, which makes it compact—everything you need is in one convenient place.
If you're not a fan of golf, these could be a game-changer—pun very much intended. Add a punch of fun into an otherwise serious game. An added benefit is that the Emoji golf balls are yellow, so you always know which ones are yours.
Sometimes when you're just too comfy, you have no choice but to send out an S.O.S. These wine socks are so cute. Not a fan of wine? No problem, other choices include chocolate and coffee. These wine socks are cotton, with non-slip ink and they are one size fits most. We all know someone who needs these, amiright?