The Best Shower Heads 2019
Up your bathing game with these awesome shower heads.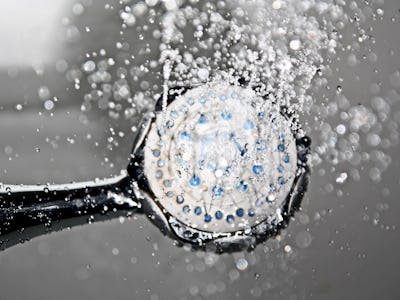 Pexels
A warm shower is one of the most rejuvenating things you can enjoy during your daily routine. Make the best of it with an amazing shower head that you can customize to your liking so that every time you jump in to clean up, you have your own little private oasis to lose yourself in. Here are some of our picks for the best shower heads you can get to totally customize your shower. Grab a towel, your loofah, and get scrubbing!
This high-pressure rainfall shower head is all about making it feel as though you've been caught in a nice, comfortable downpour. It requires no tools to install, and takes about 5 minutes. Plus, it has self-cleaning nozzles that mean you don't have to put in the work to get the grime off of them. If it doesn't make your shower feel like a more comfortable place overall, you can get your money with a 30-day money back guarantee.
Aside from coming in several shades, this brass shower head has a modern design that looks a lot different from the rest of the shower heads on the market. It comes with several settings: Intense, Rain, and Full Flood included, and it's great for lower water pressure. It's simple to install, and its self-cleaning plungers mean you won't have to be cleaning dirt and sediment off of it as you continue to use it. It has an easy-to-turn side handle that you can shift for other modes too, making it easy to adjust for the most comfortable shower possible.
This larger shower head gives you a drenching rainfall or handheld shower that you can control at your convenience. It's extra large with 9 inches of coverage for shoulder-to-shoulder water flow, rub-clean jets for easy cleaning, and solid brass to ensure no leaks. It requires no tools to install, and can offer high-power rain, aeration massage, and waterfall shower settings just from the push of a button with the requirement of a dial to turn in the middle of your cleansing session. Not only is it easy, but it's luxurious, too!