This Mattress Topper Feels Like a Whole New Mattress for Less Than $300
A good night's sleep doesn't have to break the bank.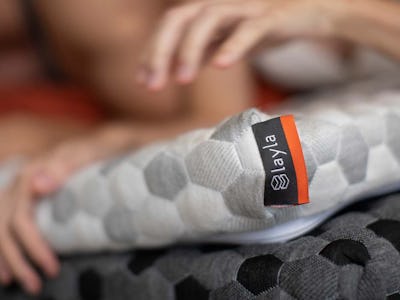 layla
We've all heard that you should replace your mattress every 7-10 years, but let's face it, sometimes a new bed just isn't in the budget. The good news is when your old mattress forces your hand a good mattress topper can be a great alternative. If you're in the market for a new mattress topper, copper seems to be the latest and greatest in the world of bedding. And all the hype may be for good reason.
Layla's Topper is 2" thick and copper-infused. While the Layla topper is ultra-soft, it still provides ample support for pressure points. The foam in the Layla mattress topper condenses under compression, giving you support where you need it, while still maintaining your body's alignment.
Not only does the Layla mattress topper offer the best sleep support, it also provides a cooling effect to keep you comfortable all night. The copper gel beads absorb heat and pulls it away from your body giving you a cool night's sleep.
How can it get better than supportive and cool? How about clean?
The copper-infused gel in the Layla mattress topper is naturally antimicrobial. It blocks and kills bacteria and build up. Not only does it give you a cleaner sleep environment, but it also prolongs the life of your mattress topper.
Right now all sizes of Layla mattress toppers are on sale. The Layla queen mattress topper, normally $299, is now on sale for only $269—so go for it!