The Best Student Laptops 2019
Affordable, lightweight... perfect for students.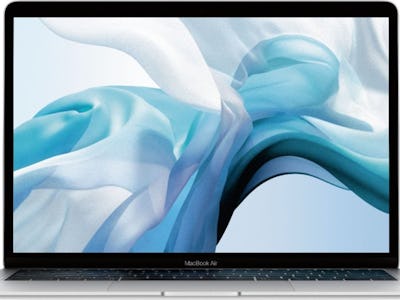 Amazon
I haven't technically been a student for about 3 years now (please don't make me count), but as a young adult, you better believe I still need a good laptop to get me through long workdays and longer HBOGO nights. In fact, I'm currently in the market for a new laptop at the moment, so this article is kind of me working through my shopping process.
This may sound scary, but I promise it is not; the Inverse team and I are here to carefully curate the best laptops to help you hit the ground running whether you're headed back to school or back to the office.
I won't pretend that you have time. Between classes, internships, sports, or kicking it with your roommate, I've never met a college student in one place long enough to wait for their laptop to charge. To help you bounce from place to place is the HP Envy. It is equipped with an 8th Gen Intel Core i7-8565U and an 8 MB cache. Despite this powerful memory and processing, the HP Envy saves power with an ultra-low-voltage platform. Quad-core eight-way processing provides maximum high-efficiency power to go. See your work through the 13.3-inch touchscreen with a max screen resolution of 3840 x 2160. The RAM can hold 16 GB of storage for those multitaskers out there while the massive 512GB PICE SSD gives you plenty of storage space for work and play files. Like all other major laptops, it has a USB port and headphone jack. Plus it's as mobile as you, weighing only 4.62lbs.
With student loans at the forefront of political issues, we all know college ain't cheap. It's possible to save money on your crucial electronics without compromising any quality applications with the Lenovo Chromebook S330. Not as bulky as its predecessors, the Lenovo Chromebook has a slim black design that is as functional on the inside as it is pretty on the outside. Fully compatible with Chrome OS and HD visuals on a 14" (1366 x 768) anti-glare screen. Weighing only 3.3 lbs and armed with a LPDDR3 memory for easy multisurfing and multitasking, eMMC storage via the SD slot or with 100 GB of cloud storage through Google Drive. It also allows quick boot-ups, quick software downloading, and more. Even more apps available are your favorites: Google Play, Google Maps, Google Hangouts, and more, all for approximately $800 less. BRB, adding to cart.
You can admit that you when things look nice. For the techie who wants to run around with high definition visuals, say hello to the Microsoft Surface GO. With a small yet stunning 10" patented PixelSense display, enjoy 1800 x 1200 (217 PPI) resolution across a multi-touch screen. Wifi lasts up to 9 hours and is equipped with 4 or 8 GD of RAM storage, depending on the configuration you chose. It is Bluetooth compatible and comes with a Dolby stereo system all atop a reliable Intel Premium Gold Processor so you don't have to choose between beauty and brains.
Look, I have a Mac, so I get the hype: it has good operating system security and lets you do all the fun stuff. Our top pick from Apple? The MacBook Air. A household name, you get powerful streaming with dual Intel Core i5 processor and 8GB of memory and fast SSD storage. Enjoy gorgeous optics with Intel Ultra HD graphics series 617, as well as perfect compatibility with the latest macOS. It also features a long 12-hour battery life and a secure touch ID, keeping you moving and safe.
You asked and Dell delivered: meet the super-powerful Dell XPS 15. A larger model with a 15.6-inch screen, this bad boy runs on 8th Generation Intel Core i7-8750H at 2.20 GHz Processor (a 9MB Cache, up to 4.20 GHz). You also get 32GB at 2666MHz of Memory, 1TB Solid State Drive, which makes your machine faster, lighter, and more energy-efficient. Set up with Windows 10 Home an InfinityEdge touchscreen that works with 4a K Ultra HD Display, you're all set to enjoy your data in Intel Ultra HD Graphics. The Dell XPS is also Bluetooth compatible and is decked-out with MaxxAudio stereo speakers plus an ever-so-sexy backlit keyboard, this Dell is here to help you through those long all-nighters.