The Best Blu Ray Player on Amazon
Really, this is the best 4K Blu Ray out there right now.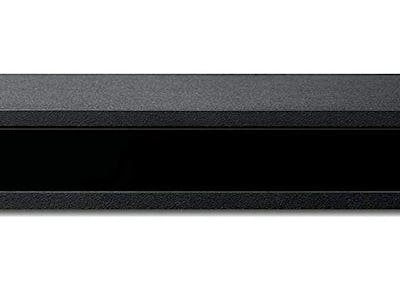 Amazon
With 4K TVs now the new norm when you walk into any electronics store, finding a great 4K Blu Ray player is the best way to take advantage of all of those extra pixels. Blu Ray players won't suffer from buffering or anything else that could strain or lessen the quality of the content you're viewing. But what's the best 4K Blu Ray out there right now?
Earlier this year, Sony released a successor of its highly popular 4K Blu Ray Player, the UBP-X800. This player is more of a refresh than a true successor, but is still one of the best options your money can buy.
One of the standout features found in the X800M2 that was lacking in its predecessor is the inclusion of Dolby Vision HDR support, and increasingly popular format. Of course, the player also comes with the now-expected HDR10 format, along with the lesser known and used HLG format. Sadly, HDR10+ is notably missing, but in truth, there aren't too many Blu Ray player options that do support the newer format yet.
Like basically everything made by Sony, the X800M2 shines when it comes to audio. It supports Dolby Atmos and DTS:X audio codecs for some of the most impressive sound while watching a movie. It also supports Hi-Res audio and DSEE HX, allowing you to hear the full richness of your tunes, the way they were intended to be heard. If you're not looking to shake your house with epic sound—just your ears—the player supports Bluetooth transmission so you can listen to anything on your favorite pair of headphones.
Of course, everyone has different needs for their Blu Ray player. The X800M2 is the best for enthusiasts who want the best of the best without spending a ton of money. If you're looking to spend less than $200, the Sony UBP-X700 is a great options without sacrificing too many features. If you have no problem spending close to or more than $500 on a Blu Ray player, the Panasonic DP-UB9000 is a great place to start.