4 Best Cable Modems for Comcast, Spectrum, Cox & More
Upgrade your modem with the best picks out there--no matter your provider.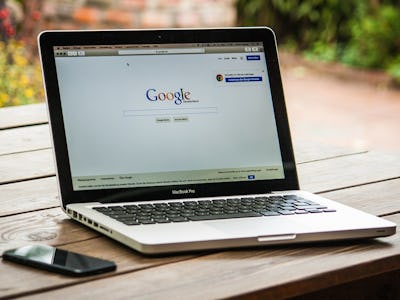 Pixabay
You need a cable modem to get online, and yet most internet service providers charge you a monthly fee to use theirs. Whether that means asking users to pony up $5 or more a month as a rental charge or signing away your rights to modify your modem settings as you see wish, it's not really the most optimal situation for you to be in. Luckily for you, you can actually purchase your own modem and in fact get better performance (usually) than what your ISP has set out to offer you. With that in mind, we've rounded up several great options that you can use, whether you subscribe to Spectrum, Comcast, or any service in between.
If you're looking for an all-around reliable modem, you can't go wrong with this option. It supports most internet speeds available across the country, and it's also compatible with most of the heavy-hitter companies as well: Cox, Spectrum, Xfinity, and more. It's a DOCSIS 3.0 modem that can handle 600 megabits per second, and it's rife with plenty of positive reviews, if that sways you at all. Most importantly, it's affordable for most budgets without too many bells and whistles to complicate things. It also comes with a two-year warranty that has you covered for that length of time since you'll be exiting your ISP's replacement safety net.
This Netgear modem is a bit more expensive, but it can handle higher speeds than most of the other modems available on the market, just in case your ISP decides it's going to start offering higher options. It's also DOCSIS 3.0 and comes with a one-year warranty to help give you a bit of peace of mind. It has a Gigabit Ethernet port to connect to your computer for a direct connection, as well. It's also built to set up quickly in case you aren't so technically inclined.
This is an extremely powerful DOCSIS 3.1 modem that guarantees gigabit speeds from most providers, and you'll need one of those if you want the most blazing fast internet you can get. This particular model has every bit of the mechanics you need and expect for this service level, and it comes at a relatively low price as well. Luckily, it also comes packing a two-year manufacturer's warranty, but if you're mostly concerned with blindingly fast speeds (if you're provisioned for them) and money isn't an object, this is an excellent choice.
You may already recognize the name Arris from the modem your ISP has given you, and for good reason: these are often actually offered by many of the companies you can get internet with. This particular model is one of the better choice as well, no matter what speeds you're paying for. It also stands out due to the fact that it's white—most modems are black, after all—and it's unobtrusive to boot. It offers solid performance, comes backed by a two-year warranty, and offers an easy-to-read row of lights so you can tell at a glance if your internet is acting up. It gets plenty of positive reviews, and it should have you covered whether you pay for slower internet or have the fastest speeds available.