Start Your Connected Home With These Smart Light Switches
Get well on your way to a connected home with these game-changing light switches.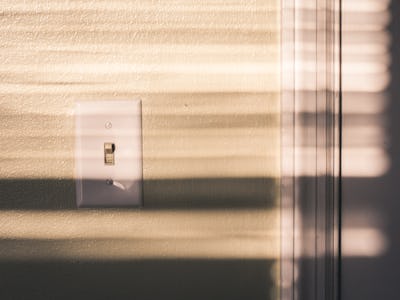 Amazon
One of the most important parts of a connected smart home is the almighty light switch. Being able to tell Alexa or Google Assistant to turn your lights off and on, even when you're not around, is extremely convenient. But to make it happen, you'll need wi-fi light switches to control things like that. If you're thinking about getting them set up in your home, here are some great options to get started with.
Pick up one of these affordable switches to be able to turn electronics off and on from anywhere you are with your smartphone using the compatible Kasa app. In addition, use your voice to control your devices, schedule them to come on and turn off at specific time, all with the simple guidance of an easy-to-use app. All you need to do is make sure everything's physically connected.
These light switches look a lot like ones you'd usually find on your wall, but they let you control lights and other devices with your voice or the flip of a switch. They're remotely controlled, so you can do all the things you need with your home devices while away, even able to set a schedule so you know when your lights will turn on and go off. There's even a companion app for you to monitor the light switch usage and control a group of devices at the same time to make things easier. This model is a little sturdier, despite its budget price, and would even be simpler for smaller hands to hit in the dark while wandering down the hall.
These low-profile switches are compatible with most home setups and are easy to install and get started using. You can use them with an app to remote control them, use Alexa or Google Assistant as well as Siri to control your devices, and even set your devices on a schedule to make sure you can set your lights and other home items on a timer. This choice in particular is a great option because it's more of a touch panel than a switch, and that means it has less chance of messing up over the course of its product life.