The 4 Best VPN Services for Speed
ISPs often throttle your bandwidth to get you to buy a bigger speed package--stop them by using one of these VPNs.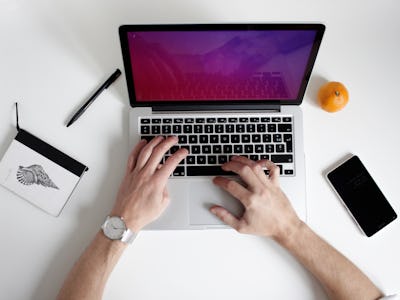 Unsplash / NordWood Themes
It's happened to everyone at least once. You're browsing or working online as you normally do and then suddenly, it seems like your internet speed grinds to a crawl. Pages start loading slowly, pictures appear pixelated. Your streaming music platform starts buffering. Yup, that's right, your ISP just throttled your bandwidth. But if you had a reliable VPN, you could be online now—multitasking—with no issues. Check out these VPNs and make bandwidth throttling a thing of the past.
One of the biggest complaints internet users have is not being able to access content from other territories because of blocks against international IPs. With Private Internet Access' VPN, you'll be able to seamlessly connect with streaming platforms from outside your territory. This downloadable software works with both Mac and PC desktops or laptops and automatically checks latency for the best VPN connection. It will also bind to different local ports to help mask your location when accessing international content that would otherwise be blocked.
This is probably one of the more popular VPN services on the market as they tend to advertise a lot on television. And the truth is, this service really works. In addition to helping maintain your bandwidth, NordVPN goes a step further by adding a layer of encryption to your browsing history and any data being transmitted. The easy to install software works on Mac, PC, and Linux operating systems and also offers 24/7 customer support. The one-year subscription offered on Amazon will protect up to six devices including desktops, laptops, tablets, and cellphones.
Norton is a mainstay in the computer security world, but their anti-virus software does more than just protect against viruses. The subscription software also includes a VPN, LifeLock dark web monitoring for your data, PC Cloud backup. The VPN option allows you to browse anonymously and doesn't log your history while also protecting sensitive data thanks to the bank-grade encryption. The Norton 360 Premium 12-month subscription will protect up to 10 devices and works for PC and Mac including desktops, laptops, tablets, and cell phones.
The Avira Phantom VPN is specifically designed to help you overcome bandwidth issues. The software works on both PC and Mac and is designed for desktop, laptops, tablets, and cell phones—including Androids. Another major feature is its ability to work around geoblocking so you can access content from anywhere in the world. And if you're on an unsecured network or public wifi hotspot, the software automatically protects your browsing history and sensitive data. The one-year subscription is designed for only one user.