The 'Star Wars' Toy Unboxing Is Happening Right Now Whether You Like It or Not
Eighteen whole hours of full consumer-based fun.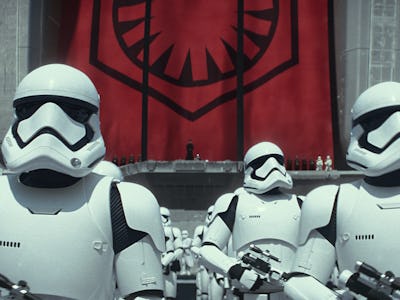 StarWars.com
What are you doing right now? Nothing? Great! Go to the Star Wars official YouTube page to spend the next 18 hours watching a series of Star Wars fans and YouTube personalities unveil pieces of The Force Awakens-related plastic.
It's one long unboxing video writ-large.
We're not joking here, people. Some kids in Australia just awkwardly held up boxes of lightsabers and did literally nothing else but open up and start playing with them.
As much as an 18-hour infomercial is a bit of an overkill, but you can't help but get excited for this kind of thing if you're a Star Wars fan. They're the only ones who will be able to put up with people praising the contents of recently ripped-open cardboard boxes over and over again.
God help anyone who can spend the entire time tuning in. The Force must be overly strong with them.