4 Best Wireless Charger for Android Phones
Juice up without wires with the wireless chargers.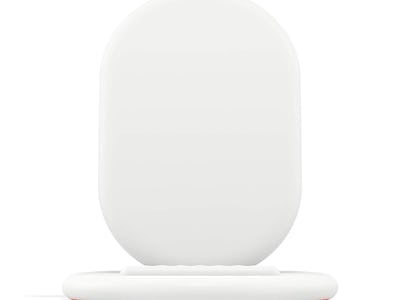 Amazon
Android accounts for over 85% of the global smartphone market, with literally countless options to choose from. That said, if you're rocking an Android phone, there's a good chance it's from Samsung — the biggest manufacturer pushing the operating system. A feature popularized by Apple, but previous offered by Android competition, is wireless charging — something that's technically unnecessary but now expected in flagship smartphones today.
The best thing about wireless charging, or, at least Qi wireless charging (the most used standard) is that there's virtually no device limitation with it. Any phone that supports Qi wireless charging can use a Qi wireless charger, no matter what kind of device it is. All that said, for the sake of the Android users out there, we're going to fill you in on some of the best wireless chargers for you below.
Samsung's 2018 fast wireless charger is still one of the best overall options you can buy for any smartphone today. It's available in both in black and and a blue color, not unlike the shade found on the Galaxy Note 9. It's a stand, so you can view your notifications as they appear at a glance.
Fast charging is limited to only compatible Galaxy Note and Galaxy S smartphones, with other phones, like the iPhone X or any other Android smartphone, will charge at the industry standard of 5W. Either way, it's a well-built, good looking wireless charger that should be one of the first stops for any Android phone users in the market, whether they have a Samsung phone or not.
If you're a die-hard Android fan, a pure geek, or want the best camera experience on a smartphone, you might have a Google Pixel. While It took the search giant 3 generations to including wireless charging into its own phone, when it did, it also introduced the Pixel Stand.
On the surface, the Pixel Stand is an overpriced wireless charger than can only fast charge the Pixel 3 or Pixel 3XL and others at 5W. What sets it apart is that when you place a Pixel 3 on the stand, it can do some nifty tricks and it essentially turns itself into a sort of ambient smart display, photos frame, and more. Unfortunately, it only works for the Pixel 3 and Pixel 3 XL smartphones, so while it's a fantastic fast wireless charger — it's only so for Google's on flagship phones.
If you want to forego manufacturer-branded wireless chargers altogether, but still want a solid experience, you have more than a few options available to you, and RAVPower should definitely be on your list of considerations. This particular stand offers up two coils so your phone will charge whether your place it down vertically or horizontally.
The QuickCharge 3.0 adapter will ensure you're able to get the 7.5W fast charging for iPhones, and the latest Galaxy Smartphones like the S10 and other high-end Android smartphones will fast charge at the full 10W. As far as pricing is concerned, it's on par with Samsung's own fast charger, but you can find the Galaxy-maker's option cheaper sometimes. That said, the RAVPower charger doesn't limit fast charging to a particular brand.
Another fantastic fast wireless charger comes from Anker—which is already known for great chargers, bother wired and portable. Cheapest the most on this list, the Anker Powerwave can fast charge both iPhones at 7.5W, compatible Android phones at 10W, and the rest at 5W, like the rest of the options above. The catch is that this wireless charger lacks the Quick Charge 3.0 AC adapter to make fast charging happen. We can only assumed than Anker assumes you have one already, which is reasonable. Grabbing any new Galaxy smartphone today will ship with a fast charging adapter.