Princess! You Can Try This Mattress Out for a Full Year to See if It's Right for You
There's nothing better than a good night's sleep. But buying a mattress can feel like a crap shoot. This brand is making it easier with a year-long trial.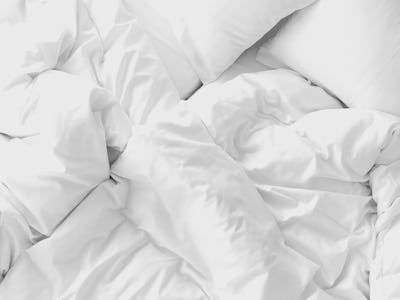 Unsplash / Sylvie Tittel
There's nothing like a night of tossing and turning to highlight how critical sleep is for our overall performance. Sometimes the culprit can be racing thoughts, stress, illness…or a bad mattress. If you've ever slept on a mattress that was too hard or soft for you to get comfortable, you know how hard it can be to find the right one. Instead of feeling like Goldilocks, why not try this mattress brand? They'll let you keep their mattress for a year before committing to it!
What is Nectar?
Nectar is a mattress brand that's committed to helping you get a good night's sleep. They're known for their premium memory foam mattress with a unique customer-friendly policy. You can try their mattresses out for a full year. And if you don't like it, they'll take it back—no questions asked.
What makes Nectar's mattress different?
Their memory foam mattresses work with all bed frames, including adjustable bed frames. They're also designed from premium materials for a four-layer design that includes a cooling gel memory foam cover that helps to keep you from sweating through the night. The mattress is crafted to support your weight evenly and minimize rebound, just in case you have a sleeping partner who's known for tossing and turning.
The brand rates their mattress as medium-firm, meaning that it's ideal for any sleep position. On a scale of one to 10 where one is a feather pillow and 10 is a cement floor, the Nectar mattress is considered a 6. Nectar's mattress is also created with specially crafted materials to repel dust mites.
The home trial and Forever Warranty
One of the biggest factors that Nectar is known for is their home trial. The brand allows sleepers to take the free trial—365 days and nights with a Nectar mattress. The trial begins 30 days after the mattress is delivered to your home.
And the other factor that many customers love is the Forever Warranty on Nectar's products. The warranty promises that if there's a problem with your mattress within the first 10 years of purchasing it, they'll replace it with a new Nectar mattress. After the first 10 years, they'll repair, re-cover or replace your mattress as needed and waive the transportation fees if your mattress is found to be defective.
With a home trial and warranty as strong as that, we can't think of a better reason to upgrade your sleep experience with a Nectar mattress.