Your Body Is Unique—Your Vitamins Should Be, Too
These unique vitamins will help you stay on the path to good health.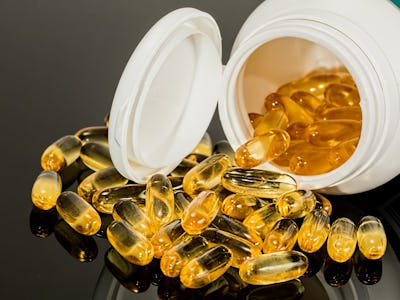 Pexels
If you're looking to start taking vitamins or supplements, your first step shouldn't be to go to the grocery store to buy a bunch of Flintstone vitamins. You should consider your adult needs and what it is you're lacking in before buying any sort of vitamin. And even then, you'll need some pretty unique ones if they're going to benefit you. We've scoured Amazon for some of these unique vitamins, if we should say so ourselves, and here are a few picks that you can start with that should work for just about anyone looking to get on the path to a healthier lifestyle.
Collagen is an important protein that we all need to ensure our skin, hair, cartilage, bones, and joints are in tip-top shape. These easily-digested collagen peptides skip the capsule delivery system and go straight for your digestive system. It's unflavored, so you can stir into your favorite soups, beverages, smoothies, or even recipes to get your fill of this most important ingredient. These peptides are the very same that you'd get from foods you eat on a regular basis—you're just getting enough of it with these supplements, and as such, they're marketed as being "bioavailable." This supplement makes it easy to get the rest of the nutrition you're not getting otherwise!
Reap the rewards of taking regular apple cider vinegar tablets with these yummy flavored gummies. You can expect your skin and body to go through a sort of detox with these gummies, which will also help out with digestion and offer more energy for you to live off of. Plus, these are the world's first gummies based on apple cider vinegar, according to Noli. Made with real apples, beetroot, pomegranate, and other healthy ingredients, you'll be getting a tasty treat every time you take a vitamin and decide to stay on the path to remaining healthy. They're like eating candy, but they're good for you!
This one-of-a-kind supplement is on a mission to help level out your digestive system, and it'll do so by introducing a whopping 60 billion strains of healthy bacteria to your system. It comes in shelf-stable packaging so you know you're getting safe and healthy probiotics. These delayed-release capsules will help boost your immune system, promote regular bathroom habits, reduce bloating and gas, support your weight management goals, help lower your cholesterol, and improve mood as well as reduce fatigue. They can help do it all, you see – so make sure you hop on taking them if you're experiencing any sort of stomach issues or irregularity problems. Your body will thank you.