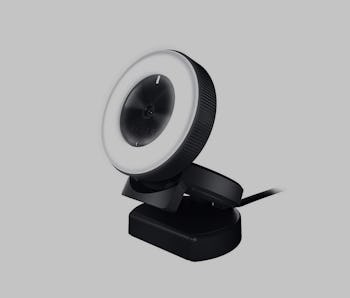 Innovation
Upgrade Your Twitch Streaming Experience With These Webcams
Take your Twitch channel to the next level with these webcams.
Amazon
If you're thinking of starting your own Twitch streaming channel, you're going to need to get a quality webcam out of the gate. Sure, there are budget options available to you, but given that a camera is essentially the only "required" hardware outside of your computer to get yourself going, it's something you should consider an investment and therefore should be okay spending some money on. Luckily, there are options across price points that can fit virtually any budget.
If you're looking to get started with Twitch, or simply seeking out an upgraded webcam for your streams, the three below will get your where you need to go.
At the top of the list (and price range) is the Logitech Brio. This webcam is capable of recording in 4K UHD and HDR, which is a bit unnecessary for Twitch streaming purposes. That said, if you're looking for a webcam that is future proofed, this is it.
The Brio supports both USB 2.0 (Type A) and USB 3.0 (Type C), which should be welcome to anyone that uses both port types on their computers. The camera itself allows for a 5X digital zoom while maintaining HD resolution, and also ships with a feature that will automatically adjust exposure and contrast, depending on the environment.
Razer is known for building gaming peripherals, so it should come as no surprise that it's catering to its gamers that want to stream their run throughs. The Razer Kiyo is a solid little camera that has a built in ring light for even illumination.
Capable at recording at 1080 (30FPS) and 720p (60FPS), the Kiyo gets the job done. While it would be nice to see the webcam record 1080 at 60 frames per second, it's hardly needed.
The ring light on the Kiyo geniously surrounds the lense itself, and you can easily adjust the brightness by turning its rotating bezel. Even better, the camera itself provides great low-light performance, so you can game with the ring light dimmed with minimal noise.
If you're looking at multiple "Best webcam" articles online, you will have already discovered that the Logitech C922(x) Pro Stream Webcam usually sits at the very top of the list, and for good reason. It's a solid, well-rounded camera that gets the job done and then some.
Offering 1080p @ 30FPS and 720p @ 60FPS, the C922x provides a crisp image and impressive low-light capabilities. It also comes with 3 months free of X-Split license.
It's solid basic featureset notwithstanding, this camera's claim to fame is its background removal feature, eliminating the need for a green screen. Results can vary and the manual green screen method will basically always looks better, but given that your image will often backed into a corner, it may fit the bill for you.