5 Gamer Tees We Actually Love
We found some great gamer tees that will look awesome on you!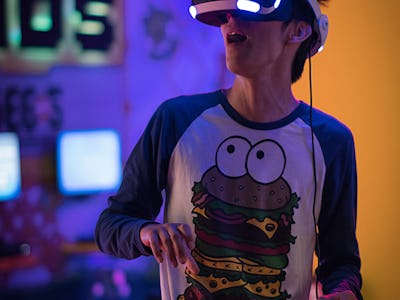 Unsplash / Uriel Soberanes
You want to emblazon your chest with icons from the games you love. But most of the tee shirts are so lame that you can't bring yourself to do it.
We hear you! So we put on our good shoes, packed some water and snacks, and shopped.
It was rough. But we made it. And we brought back some great tees that you are going to wear proudly to show your tribe where you go when you don a headset and scream expletives at a screen.
These are sexy, confusing, obscure, retro, and bold. There is one here that you will not be able to resist.
Is that a super-cool rock star I've never heard of? No, sir. That there is Joker from Persona 5. Maybe you are more like Ren when you are a civilian, at school or work. But put on this shirt, like Ren when he don't his Joker attire, you too will be transformed into the bad-ass version of yourself.
If you are a fan of Katamari Damaci, you are a connoisseur of the absurd; you appreciate the bizarre. And you are not likely to want to wear a shirt that over explains itself. Here you go. This should fit you, quite nicely.
The Prince is gathering the strange necessaries to rebuild the universe. But anyone who knows you — or this game — will know this. And everyone else will not catch up because you tried to explain it. Best to just shrug and say, "Yeah, it's hard to explain."
Are you wearing that ironically? For nostalgia? You know what? That's nobodies business but yours. Maybe you have a Gameboy on your glove box? Who cares? This is a cool shirt and it clears up a lot of confusion. So wear it!
This shirt is perfect for the gym. It's like a Nike swoosh for nerds. (And we mean that affectionately, of course.)
And it will certainly transform a boring gym outing to something more like a planetary battle, which is maybe what you are training for?
In any event, maybe you'll meet someone to play games with later.
If you are going to wear a Fortnite shirt, make it a bold one. This manga mana a mana battle shirt on a tie die background is it!
It's a battle between Cuddle Team Leader and Rabbit Raider. It's also retro 70s. It's got a lot going on. You can pull that off, right?