This Personalized Protein Powder Helps You Gain Muscle Faster
Fitness, diet, and exercise are not one size fits all.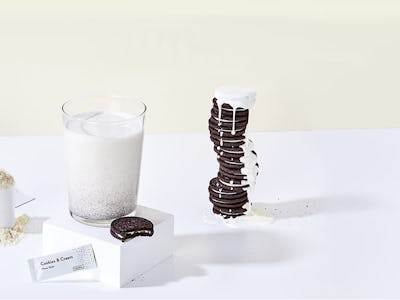 gainful.com
The folks at Gainful recognize that fitness, diet, and exercise are not one size fits all. Everyone is unique and what worked for the coach at the local gym may not work for you or me. And it was this belief that shaped their mission.
Gainful offers a nutrition plan that is tailored to you. A product that delivers actual results not smoke and mirrors. Most protein powders on the market are loaded with questionable ingredients and backed by equally questionable science. Gainful believes that nutritional supplements should be marketed with complete transparency and actually deliver on its promises.
Your relationship with gainful starts with taking a brief quiz where you answer questions about your diet, fitness level, and fitness goals. Once your answers are received Gainful immediately creates your personalized protein blend. Your customized blend is formulated for your specific body type and helps you meet your fitness goals. Once you review your personal blend, it is shipped directly to your door. Your monthly supply of protein powder also comes with expert advice from your own registered dietitian.
You would expect that personalized nutrition would be a budget buster. However, Gainful makes it available to everyone with servings starting at $1.63. Each batch is approximately 30 servings and ships free.
Mass-produced protein powder is obsolete and a protein blend that formulated specifically for you is the best way to meet your fitness goals.