These Are the Best Espresso Beans for Your Morning Cup
Try dark-roasted coffee for a full-flavored start to the day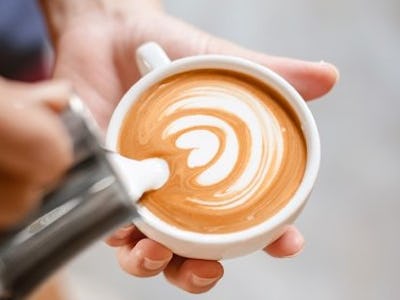 Amazon
Technically, espresso can be made from any kind of coffee bean and any kind of roast. However, many coffee drinkers prefer a very dark roast when they make espresso, and coffee roasters accommodate them by labeling dark roasts as "espresso beans."
If you like a stiff shot of caffeine, er, espresso in the morning, here are some beans to try.
Verena Street
Why We Chose It Verena Street's espresso beans produce a bold, full-bodied taste with notes of sweetness. The crema (that foamy layer of goodness on top of the cup of espresso) is super smooth and rich. These beans grind well, whether you want a fine grind for espresso or a coarser grind for a regular drip coffee maker. Verena Street sources beans from farms certified by the Rainforest Alliance to ensure the environment and the farmer who produces the crop .are treated fairly. The beans are roasted and packed by a family company in Iowa.
Lavazza
Why We Chose It Lavazza's Gran Espresso is best used in the espresso machine to make espresso or cappuccino. As soon as you open the bag, you'll get the aroma you want in espresso beans thanks to the long roast that brings out the chocolaty taste of the coffee. This blend of coffees from Africa, and Central and South America also has spicy notes. The crema is velvety smooth.
Coffee Bean Direct
Why We Chose It Coffee Bean Direct blends coffees from India and South America and does a dark Italian roast on them to provide a rich, vibrant coffee with medium acid and a balanced body. Discerning drinkers will note hints of cocoa and smoky molasses in the cup. While these beans make a perfect grind for espresso machines, they are versatile enough to use in just about any kind of coffee maker you have, including French press, pour-over, percolator, or drip coffee maker.
San Francisco Bay Coffee
Why We Chose It Pete's Espresso from San Francisco Bay Coffee is a dark roast but not as dark as the company's French roast. That makes it perfect if you prefer your espresso beans to be less on the dark side. The blend includes coffees from Central and South America and has a hint of sweetness when brewed.