Clothes More Guys Should Wear (I'd Kill to See My Husband in Any of These)
Fellas, want to impress a certain someone? Try these on for size.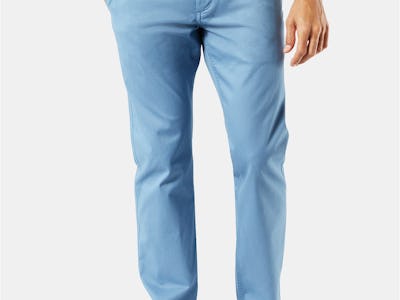 Macy's
My husband, god love him, is a sweet and simple creature. While he is highly intelligent, super kind, and (in my humble opinion) super hot dude, he isn't the most fashionable. He has an affinity to t-shirts and holey ball shorts, doesn't have really any idea how to match things. While of course I help him out, the man is set in his ways. But if I could channel my inner Tan France, here's a few staples I'd add to his closet.
I personally find it really sexy when men rock anything with confidence. And this floral shirt definitely takes a lot of it. Delicate or bold prints absolutely elevate a boring button down or regular old blazer. But if you're not ready to take that bold of a plunge, a floral tie looks pretty hot, too.
I'm not a huge fan of suits, tbh. However, a fitted blazer over a casual outfit does things to my lady bits. There is something about a dude who borders the line between serious and casual and looks polished but not stuffy. Any style blazer will do, but I love that this one is relaxed and accessible looking.
I really hate how men's shoes are so boring. My husband is a pretty cool guy, and I think these shoes add a lot to an outfit that is otherwise really plain on a cool guy.
No one can every go wrong with jeans, but bringing a little color into a wardrobe can totally change your vibe. Paired with a simple t-shirt and decent shoes, colored pants transfer from a business casual office to a hot date night.