Upgrade Your Morning Cup of Coffee With This Subscription
Your ticket to coffee from around the world, no passport needed.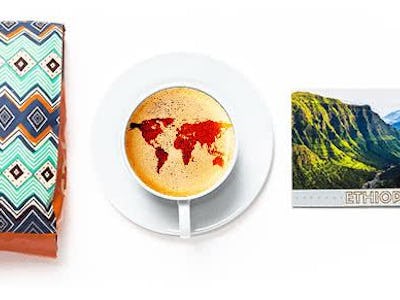 atlas coffee club
Any coffee drinker will tell you that coffee is a deeply personal experience. When we drink our favorite beverage multiple times a day, we look forward to a delicious, soul-satisfying brew in every cup. It sounds a bit dramatic but diehard coffee drinkers everywhere are shaking their heads in unison. I hear you, friends.
So what if you could sample the very best coffees of the world right from the comfort of your own home?
With an Atlas Coffee Club Subscription you can.
Atlas searches the far reaches of the world in an effort to bring you the very best coffee. Subsequently, carefully curated coffees from Costs Arica, Brazil, and Indonesia, just to make a few, are delivered right to your door.
How it works
When you join the coffee of the month club, a new and delicious bag of coffee is shipped to you each month. Each box includes a bag of coffee and a postcard from a new country as well as tasting notes and instructions for brewing.
Your subscription of fully customizable. You can decide how many bags of coffee you want per shipment, how often you want your shipments to arrive and you can even select your roast preference and your grind type.
The Atlas Coffee Club subscription allows you to discover delicious coffees from around the world, no need to worry about that expired passport.