These Comfortable Slip-Ons Will Be Your Go-To
Comfort and style aren't mutually exclusive terms—even in the fashion world. Once you see these slip-ons, they're going to be the shoe you'll want to wear every day.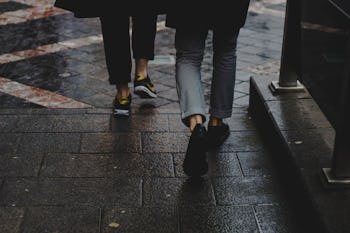 Unsplash / Samuel Foster
There's something about a pair of shoes that can elevate your profile—especially if they effortlessly complement almost every outfit you wear. Shoes are an accessory that can complete your style and serve as conversation starters. And we're pretty sure that once you see these shoes, you're going to want to add them to your wardrobe.
Stylish and low profile
The Mister slip-on loafer is the perfect day to night shoe for men who want to show that they know how to dress. This Aussie shoe is 100% genuine leather and features faux laces so that you can wear the Mister in the office and on the weekend for brunch.
Modern design
Slip-on loafers aren't necessarily new, but the team at Urge Footwear knows how to create a fresh interpretation on a classic shoe. The perforated design creates visual texture while also serving the functional purpose of allowing your feet to breathe. And that's a major step up from the traditional oxford or loafer that doesn't offer this feature.
Improved functionality
The Mister is as efficient as it is stylish. While the upper is made of 100% supple leather, the sole is also made of leather but is padded and layered for additional comfort and support. The outsole is also made of non-slip rubber to ensure a safe fit. Available in two colors, dark chocolate oily and mocha oily, these shoes come with free shipping and returns and will ship same day if you order before 2:00 PM.