These Sunglasses Are Selling Like Crazy on Amazon
Go get yourself some cheap sunglasses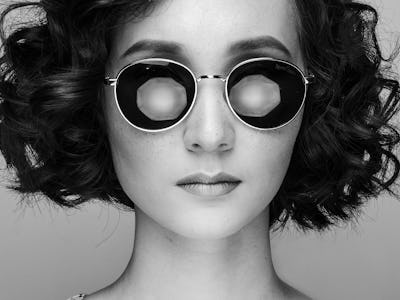 Unsplash / Azamat Zhanisov
"When you get up in the morning and the light is hurt your head
The first thing you do when you get up out of bed
Is hit that streets a-runnin' and try to beat the masses
And go get yourself some cheap sunglasses."
ZZ Top, Cheap Sunglasses
Sunglasses are a necessity. Without them, you will damage your eyes and give yourself a massive headache. You don't have to be a legendary, bearded rocker for this to be true. This is true for all diurnal humans.
The sunglasses don't have to be cheap, of course. In fact, normally the more expensive kind are better for your eyes. But there are some smart people shopping Amazon. And if there is a bargain to be found out there, they will buy it. So we checked to see what cheap sunglasses are flying off the shelves at Amazon. And from those, we winnowed this list down to five that are not only cheap but also worth having.
You don't even have to get up out of bed to buy these cheap sunglasses.
Over 4K reviewers love these. Many of them are super impressed by the quality of the these men's wrap-around shades. And you have your pick of lens color, which is awesome. Some of us like to look at the world through a cooling grey. Others need the mood boost you get from green or brown lenses. The frames are solid. And, again, you have a lot of color choices for frames.
These don't cost much more than the cheap crap you get in a gas station. Returns are free. There is really no risk. Need a pair of glasses to switch into when you want to drive very fast, you can have that.
A great looking, metal frames pair of sunglasses for $14.99? Yes, true. These can be your dressy pair. The pair you wear when you are meeting a source, doing surveillance, or just checking the dead drop. These aren't your racing glasses.
But you can have them in several colors, if you like. In fact, you can have them in several lens colors. They will go with your linen suit. You can wear them with black leather. And changing your glasses to go with every look is super affordable. So when you duck into an alley to transform your appearance on a tail, you can toss a pair without going broke. Survive to buy another pair!
Today's look calls for a classic Ray-Ban style? No need to spend that kind of money. You can have a drawer full of these for what one pair of actual Ray-Bans costs. So get them in grey lenses. Get them, also, in red or pink mirror. Give them away at parties. Wear them when you can't find your good glasses. These are slick-looking, polarized, have a metal frame and they are real cheap. A great combination.
Need a serious pair of sport glasses to wear biking? Or out on your racing boat? Sometimes your hobbies exceed your funding. In that case, this pair of Duco's with an unbreakable frame can help you keep your eyes in your head and your focus on the race. Sleek, racing styled, and polarized, these are all the features you need for your sporty self without any of the price tag woes.
If you want to look like a bad ass, go with aviators. The military has done all the work of branding this style as the go-to sunglasses for people who kick ass, fly planes, and generally get it done. These come in two sizes, too, which is great if you don't want to wear glasses that squeeze your cranium or make you look like you stole from you bad-ass Dad.
Polarized lenses in a myriad of color choices. Can't go wrong.