Survey Says: Robots Might Terminate Humanity
Almost half of the responders expect to see mechanical overlords.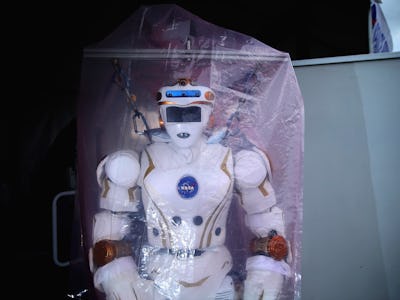 Getty
We used to picture the future of artificial intelligence as a friendly robot butler, but with the reality of that breakthrough looming we're more likely to imagine the T-800. Almost half of all Britons say they're afraid robots could wipe out humanity.
According to the Sky News survey, another 60 percent believed the government should protect people's jobs from being taken over by robots.
Experts have been stoking these fires for some time. Even Stephen Hawking has warned that the "the development of full artificial intelligence could spell the end of the human race" unless our goals aligned.
In that same Sky News survey, researchers found a big disparity between the sexes, with 15 percent of men agreeing they could have an emotional relationship with a robot — clearly they saw Ex Machina — compared to only 2 percent of women, meaning humanity's best hope could rely on a virtual bro down.