STEM-Based Summertime Projects You Can Do With Kids
Keep kids sharp (and have fun) on summer break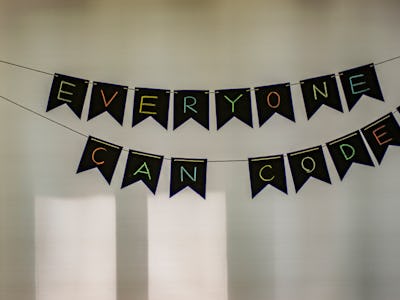 Unsplash / Adi Goldstein
Kids love the summer. It's a time to take a much-needed rest from nine to 10 months of school. But did you know that summer break can cause kids to lose as much as three months of progress? That means that when your child returns to school this Fall, the first month or two could be a real struggle for them as they try to regain lost knowledge and get up to speed. Give them a leg up for the upcoming academic year with this fun but educational STEM projects subscription.
What is Creation Crate?
Creation Crate is a project platform that sends you STEM-based activities that are perfectly designed to help your children learn how to code and build electronics through a fun and immersive experience. The program was rated in the top five percent of reviewed STEM products by STEM.org, a private organization that reviews projects and develops guidelines and curriculum for educators to teach STEM. This prepares them for a 21st-century career. Projects are geared towards children ages 12 and up. And you can choose between a variety of options depending on their comfort level, expertise, and interests.
How does it work?
Creation Crate is a subscription service that allows you to select your frequency. If you're just starting out and not sure how your child will enjoy the project, you can opt for a one-time, one-month subscription. But if you have a budding coder, builder or programmer at home, then choose between the three, six and 12-month subscriptions. All Creation Crates come with everything you need to create a working project and access to an online classroom and video tutorial in case you need help.
What kind of projects do they offer?
Creation Crate projects can be divided into three core categories: electronics, engineering, and wearables. For electronics, this category is further divided into the Original and Upgraded Electronics. If you want to go the extra mile, go for the Upgraded Electronics subscription which includes upgraded components, enhanced multi-stage projects, display-ready projects, and a 9V adapter. Projects are fun and enjoyable from children aged 12 (recommended) up to adults.
But if you have a budding engineer on your hands Creation Crate's engineering projects let your children build bridges, levers, and all kinds of complex structures that are equal parts fun and educational. And if your kid is all about being trendy and fashionable, then the wearables projects are your best bet. Choose from a wide selection of options including sparkly bracelets, light up cloud pillows, and singing cat hats.
Good to know:
While every Creation Crate comes with everything you need to complete a project, you can still buy individual components from their shop if you happen to make a mistake or break something.
Creation Crate is available worldwide.
Even though Creation Crate provides educational projects for parents to give their children, they also have a Classroom Kit which is perfect for the teacher who wants to expose their students to STEM in a fun environment.