This Gaming Laptop Is $200 Off Because: Prime Day!
A great gaming laptop? A price drop of $200? Get over here!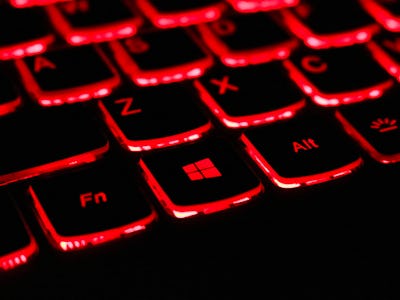 Unsplash / Jeff Hardi
Don't just buy a laptop. Get a laptop that won't choke in the middle of battle while you try to master Mordhau. Get a laptop that will scream through work projects and move seamlessly to cryptic Sekiro swordplay.
For this, you need a carefully chosen set of components. Sure you need processing power. Ideally, you want an Intel i7 processor. But the processor alone will not be enough to draw those vast, detailed landscapes in real time. For graphics, rendered at speed, you need a very, very good graphics card.
And that combination of high-end components, is what has been keeping your ideal gaming laptop just out of reach.
But today, my friend, it is Prime Day. Today is the day of deals. And today, the MSI GV62 8RD-276, a gaming laptop - with an Intel Core i7-8750H 2. 3-4. 0GHz processor and the NVIDIA GeForce GTX1050TI 4G GDDR5 graphics card — is $200 off. It's $799 instead of its usual $999.
That's a lot of doubloons just for timing your purchase well.
But that's the game today. Timing. Don't hesitate. He who hesitates spends more on a gaming laptop later.