Seriously, Nab These Deals on Power Tools for Prime Day
Trick out your tool kit today and save a bundle of cash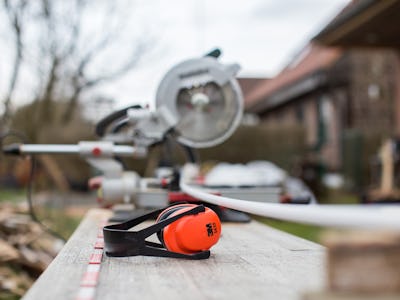 Unsplash / cetteup
What's missing from your tool kit? Are you paying someone to clean your yard because you don't have the tools to do it yourself? Would another power drill make life easier? What else have you wished for?
If you are assuming that Prime Day is all about buying stuff you don't need just because it's on sale, rethink that! Because this sale is all about useful gear everyone needs: Tools!
The prices are grab-it-now low. Who knows when your tool kit will be this affordable again?
Check it out!
Stop hiring people to trim the weeds and blow off the leaves. Buy the tools and do it yourself!
You'll get a little exercise and save a lot of money. The right tool for the job is key to keeping the yard or deck looking amazing and tidy. 
This set of rechargeable, cordless leaf blower and string trimmer is easy to use. Just charge the batteries and go. No need for gas or running an extension cord to the yard.
They are lightweight so that working in the yard won't stress your back or hands.
You get both for a little over $100. Time to buy!
Even if you already have a power drill, this price is too good to pass up. Normally $99, it's $39 today. That's worth having one just in case the battery goes dead on your primary drill in the middle of a project. That's worth having a second so you can keep one in the kitchen.
It also comes with drill and screwdriving bits, nut drivers, and magnetic bit tip holder. It's a complete package and a great drill at a buy-more-than-one price.
Do it so you don't regret it later!
Having a good saw opens up all sorts of fix-it and build-it opportunities. You want to take on that tiny kitchen project but the hardware store won't cut angles. You want to built your own outdoor table — it would be so easy! — but you get stopped at the cutting-the-lumber stage. You could save a fortune if you could install that bead board yourself. But … no saw.
Take the plunge today! This power hand saw will handle all those small projects and it's only $31.90!