3 Smartwatches to Look Out for on Prime Day
Watch out for these smartwatches.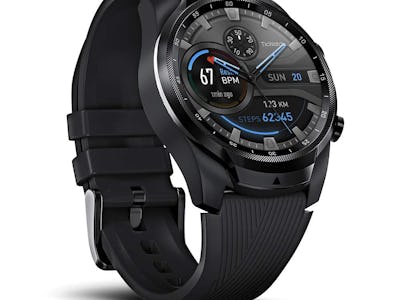 Amazon
If you're looking forward to grabbing a smartwatch during Amazon's Prime Day event, you're in luck. Whether you're looking for something that's a fitness tracker first and a smartwatch second, or the other way around, be sure to check out these three options out first!
Tickwatch Pro 4G/LTE
Ticwatch is one of best Wear OS watchmakers out there, offering options with stellar battery life and unique features, despite the operating systems downfalls. Its follow up to the Ticwatch Pro comes with LTE on Verizon's network, Gorilla Glass-covered screen, more ram for a smoother experience (which Wear OS desperately needs), an interchangeable strap, along with all of the bells and whistles found on its predecessor.
The Ticwatch Pro 4G/LTE is a Prime Day Launch item and may end up being the best Wear OS smartwatch ever made.
Apple Watch Series 3
While we're pining to see a discount on the Apple Watch Series 4, at the very least, the Series 3 is seeing a discount on Prime Day. At $80 off both the 38mm and 42mm versions, it's quite the deal. You shouldn't expect to see the Series 4 dropping to the sub-$200 range anytime soon, so if the Series 3 agrees with your budget this Prime Day, it's a trigger you should most likely pull.
Fitbit Versa
If you're in the market for something that can primarily track your fitness, but is still smarter than the average watch, the Fitbit Versa is for you. Not only does this sleek watch track over 15 evercercises with a simple tap, but it can also keep you informed on your sleeping habits and heart rate. Of course, many smartwatches can do this, but not with the 4+ day battery life the Versa brings with it.
Normally running for $200, you'll be able to grab the Fitbit Versa for $30 off on Prime Day, making it one of the cheapest smartwatches worth your time.