3 Upgrades You Need to Make to Your Home Entertainment System
Every upgrade makes a big impact for your entertainment system.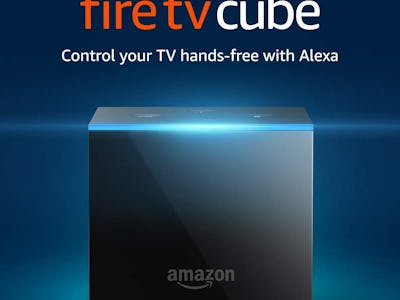 Amazon
If you spend a lot of time watching movies or playing video games, you're going to want to make sure your setup is fresh and updated so you're getting the best experience you can. If it's been while, you might want to consider upgrading a few things. Whether it's a large upgrade like a TV, or something small like a smart TV box, take a look at 3 upgrades you need to make for your home entertainment system.
Upgrading a TV is a big deal. While it's more than likely going to be one of the most expensive parts of your setup, TVs don't need to be replaced that often. Because of that, it's best to look at the purchase for what it is: an investment. It's also important to give yourself some wiggle room with your budget. You'll be staring at the TV for a handful of years, if not longer, so make sure the upgrade is worth it.
If you're looking for the absolute best picture quality, an OLED TV is the answer. LG has been making OLED TVs for some time now and even the best LCD TVs can best them. The LG OLED C9 is one of the best TVs available today at a price that's fairly palatable. Even better, it's over $700 off at the time of this writing.
If a TV is your biggest upgrades to your home entertainment system, sound should come in second. The built-in speakers for TVs have improved over the years, but there's little competition when you have a dedicated soundbar or speaker system. If you're looking for big sound in a compact form factor, the Sonos Beam is what you're looking for.
The Sonos Beam is a "smart" soundbar, shipping with Amazon's Alexa built right in, allowing your to control your smart home and listen to music with just your voice. If you want a more elaborate audio setup later down the road, Sonos makes it easy to add more of it's speakers with zero hassle.
If you're not in love with the software that shipped with your TV, you luckily live in a world where it's incredibly easy to replace it. All you need to do is purchase smart TV box of your choosing, plug it in and never have to use the TV's software for everyday watching again.
There's a handful of great options out there, like the Apple TV, Roku, and NVIDIA Shield TV, but Amazon's Fire TV Cube is a smart streaming player that doubles up as an Echo smart speaker, thanks to built-in Alexa. This enables you to control virtually everything on your TV and your home with your voice. It's also extremely capable, giving you 4K UHD, HDR, and Dolby Atmos support.