Get 36% Off This Excellent, Already Inexpensive Reading Light
Sturdy clip-on works on headboard or desk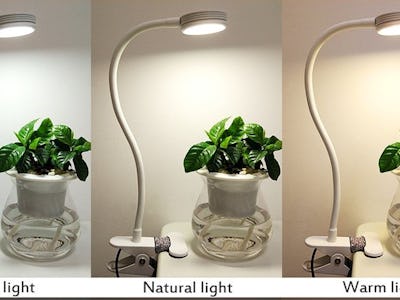 Amazon
If you're a reader, you probably already know the value of great reading light for your bed, desk, or wherever else you curl up with a book. This adjustable clip-on light that's on sale for more than one-third off is the perfect light for a headboard and a variety of other situations.
The Lepower clip-on reading light features a strong clip that will work on a surface up to 2.36 inches thick. The clip has foam pads to protect the surface you clamp it to. The gooseneck-style arm is almost 15 inches long and can turn 360 degrees, so you can adjust it exactly how you want it .to light your book or magazine.
The light on this lamp gives you a choice of three color temperatures: vintage yellow, warm white, and cool white, all with adjustable brightness. The light is a row of LEDs that don't throw off heat the way a traditional bulb does, so you'll comfortable while enjoying the light.
You can recharge the lamp in four different ways, including power bank, laptop, PC, or a power adapter (not included). It comes with a USB cord for recharging.
Lepower offers a 12-month warranty and a 60-day money-back policy.