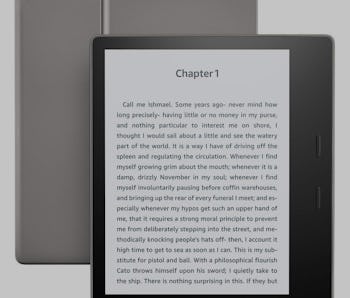 Entertainment
Save $50 on the Kindle Oasis eReader
Book hoarders this one's for you. You're welcome.
amazon
The Details:
Online shoppers rejoice! Amazon Prime Day is here and this year you can score a sweet deal on the Kindle Oasis eReader.
Why You Want It:
7" high-resolution Display
Lasts for weeks on a single charge
Instant access to new releases and best-sellers
The Deal:
This year for Prime Day you can save $50.00 of the Kindle Oasis eReader. Normally priced at $279.99, the Kindle Oasis is now $229.99.