Pick Up a Fire TV Stick and Two Months of HBO for Just $40
Want to watch Little Big Lies right now? Just ask Alexa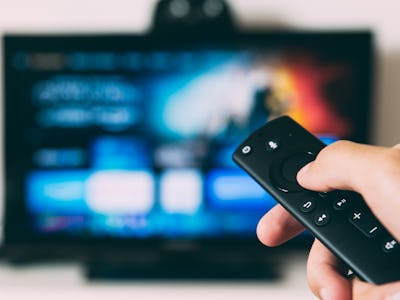 Unsplash / Glenn Carstens-Peters
"Alexa, play Little Big Lies!"
Because that is how you will roll once you score this Amazon Prime Day deal on a Fire TV Stick.
The Fire Stick is a simple way to play Amazon Prime content, sure. You just plug the dongle into the HDMI port on your TV, log in, and you are good to go.
Alexa lives in the remote control so all you have to do is ask if you want to watch something from Amazon Prime, which includes an enormous selection of shows and movies you want to watch. From Amazon original shows like Bosch to The Marvelous Mrs. Maisel to movies to strange animated shorts. Amazon Prime is loaded with fantastic content.
The Fire Stick from Amazon is one of the simplest ways on the planet to access that content.
But this bundle includes not only the latest Amazon Fire Stick but also four months of HBO.
For $40 you get more on-demand content all year than you get from cable TV. No commercials. No hassles. No dealing with a cable box.
You don't even have to get stuck in the remote-controlled endless hunt for the thing you want to watch. Just ask Alexa to find it.
Want to watch a TV show while you cook? Ask Alexa.
Want to watch a YouTube video while you clean the house? Ask Alexa.
Want to watch Little Big Lies while you do paperwork? Don't get up. Ask Alexa.
For $40 this could be your life.