Unlock These 4 New Benefits on Twitch This Prime Day
Get in on these exclusive gaming deals for Prime Twitch on Prime Day!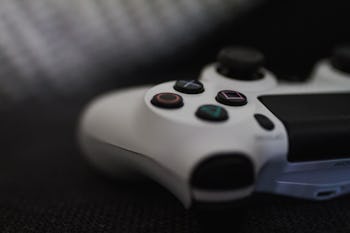 Unsplash / Caspar Camille Rubin
Are you a fan of the streamers on Amazon's digital video broadcast channel Twitch? Then pay attention to the upcoming Prime Day deals. Because there are some deals specific to Twitch that you won't want to miss.
When: July 13 @ 2 pm Pacific
What: A streaming event from Twitch Prime, partnering with EA.
It starts with a new single from new Grammy-nominated producer and songwriter Murda Beatz. The first event is a Streamer Challenge between eight Twitch streamers. The winners will advance to the Crown Cup main event, which begins at 4:30 p.m. PT. The event ends with a trophy ceremony at 7pm.
During the event, Prime members will be able to purchase the deals that are featured in the stream.
When: July 13 @ 10 am Pacific
What: A streaming event from EA Sports
This one comes to you from London and features teams of sports celebrities from the worlds of and TV will fighting each other for the crown. There will be four teams, each with a celebrity captain, a streamer, and two celebrities. Gear, games, skins, and more will drop during the event. You will need to be a Prime member to make purchases.
[Save 30% on Twitch Merch Leading up to Prime Day]
Get a new Twitch Tee for $10 in the deal frenzy leading up to Prime Day. It's clean so you won't have to do laundry. You can just keep watching, playing, and shopping all day.
All manner of in-game loot will drop into Twitch streams on Prime Day. You can get Apex Legends Season 2 content now. But Amazon promises in-game content for EA SPORTS and other games as Prime Day progresses. You have to be a Prime Member to get this so get ready now!