This Electric Razor Is Just Waiting in Our Cart for Prime Day
Upgrade your electric razor this Amazon Prime Day.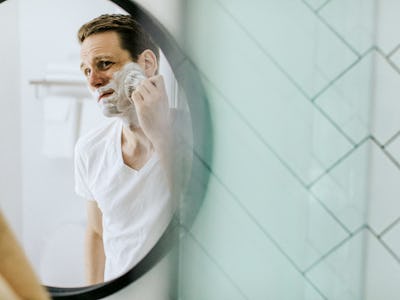 Unsplash / Patrick Coddou
There's a big difference between a good shave and a bad shave. You might not know you've been giving yourself a bad shave for years, but if you're frequently itchy, breaking out, or otherwise found yourself with uneven results, you might be ready for a new electric razor. New on Amazon, just in time for Amazon Prime Day, the Braun Series 7 Electric Shaver is the perfect electric razor for anyone looking for a great shave. Why?
The Braun Series 7 is a wet-dry razor—this means you can use it on freshly showered hair or use it for a quick touch up when you notice a missed spot—that is 100% waterproof for ease of using in the shower. Built to last and German-engineered, this electric razor is guaranteed to work perfectly for 7 years and the built-in Responsive Intelligence works to automatically adapt to the features of your face so that you are left with a shave that's tailored to you.
Earning an average of 4.5 stars of 7,746 reviewers, this razor has already been put to the test and earned its beloved status. A fan favorite as a gift from father's to your coming-of-age sons, this razor—unlike many others in the same class—offers four synchronized shaving elements and 5 shaving modes for a fully customizable shaving experience that perfectly fits your needs.
There's the added bonus of the precision trimmer that allows for easy reaching of the inconvenient spots on your face, such as the corners of your beard, your nostrils and sideburns. And the thoughtful inclusion of a sturdy carrying case makes storing and traveling with your new shaver a breeze. So, if your razor is no longer working for you, you need not look any further than this steal of razor. Act fast and you can get an extra $20 off in time for Amazon Prime Day.